Many of us for sure has experienced to write a reference letter for someone. It could a reference letter for a friend, student, neighbor, previous employee, company or someone you know personally. This letter is about recommending someone to testify their abilities, achievement, characters and skills.
Advertisements
A character reference letter is usually written when someone need to support their job application or even after the applicant was hired, there's still a chance that his or her employer might ask for a reference letter. Even the companies sometimes needs a reference letters to certify their trustworthiness. A student also requires a reference letter for their application in their school or university.
When Writing A Reference Letter For A Friend You Should Make Sure To Cover These Important Things.
First, you must introduce yourself. Give a few importation about who you are.
Then, you must write there how did you met that person, or how do you know him.
In this part, you must demonstrate the positive character traits of that person. Make an illustrations or tell a particular events which shows his good personality or traits.
Write down your reasons as to why this person is a strong candidate, for example this letter is asked for a job application. So put there his abilities and skills and what great contributions he can make for that company.
Make sure to enclose it with positive note. You must also share your contact information to the employer so to contact you for any further concerns.
We have made here a free sample and template which you can use to have a clear sample on to write a reference letter for a friend.
Sample Reference Letter
Sample of Reference Letter For Friend For Immigration
Job Reference Letter for Friend
Scholarship Reference Letter For Friend
Standard Reference Letter For Friend Example
Reference Letter For Friend Format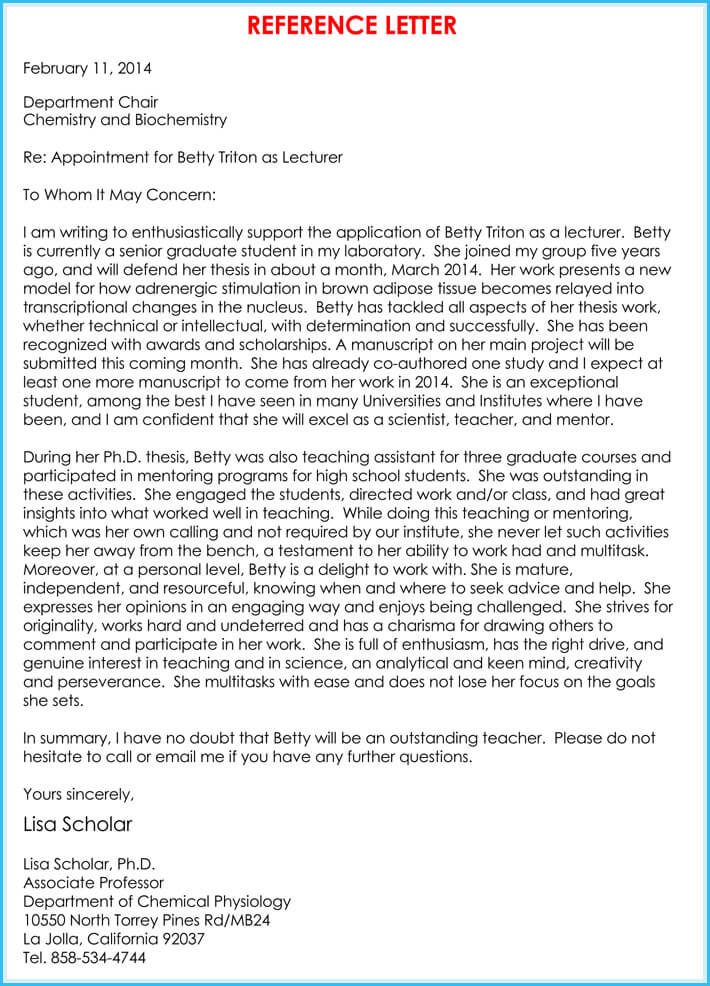 Related Sources:
>>> A video guide on how to format your recommendation letter for friend (By Lynda.com)
>>> A Step by Step Guide on How to Write a Reference Letter Professionally