An opening statement is vital for a successful trial and should include an introduction, the main body comprising all the relevant information and finally a conclusion. The relevant information should also take into consideration, possible disputes and also the weaknesses.
Introduction to the opening statement
First of all, start the opening statement with an introduction describing the intention and the overall purpose. It is important to grab the attention of the jury at this point as they have to be interested in listening to the facts in the form of a story. An introduction would also include what possibly the evidence can depict.
Introduction with the jury
Here, the lawyer is likely to introduce himself to the jury.
Introduction to the client
The client would be introduced to the jury in an empathetic way so that the jury can be related. All the relevant information about the client has to be discussed so that the jury can get an understanding of the client's nature and be empathetic to him or her.
Facts related to the accident
A statement of facts and all the significant information is supposed to be described to the jury including all the essential details and also the client's perspective has to be taken into consideration.
Chronological order for the client's medical condition
The injuries, care and the treatment received by the client have to be described in a chronological order and also if there is a medical condition prior to the particular accident then it has to be disclosed as well at this point.
Sample of Effective Opening Statement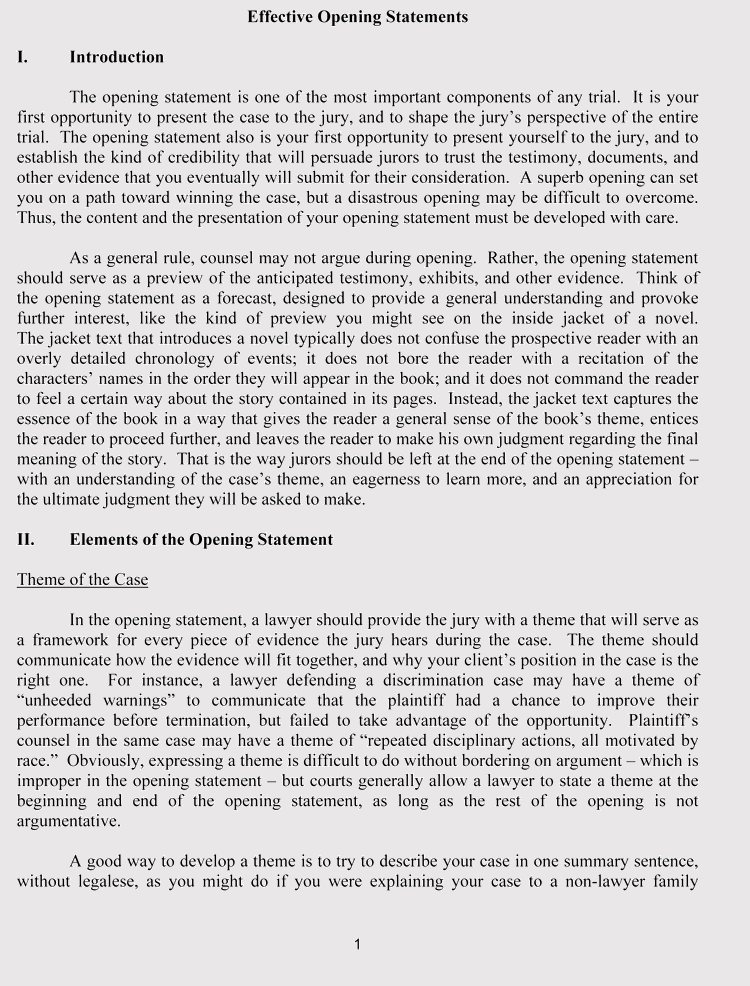 Editable Opening Statement Sample
Sample General Opening Statement
Example of Mediator Opening Statement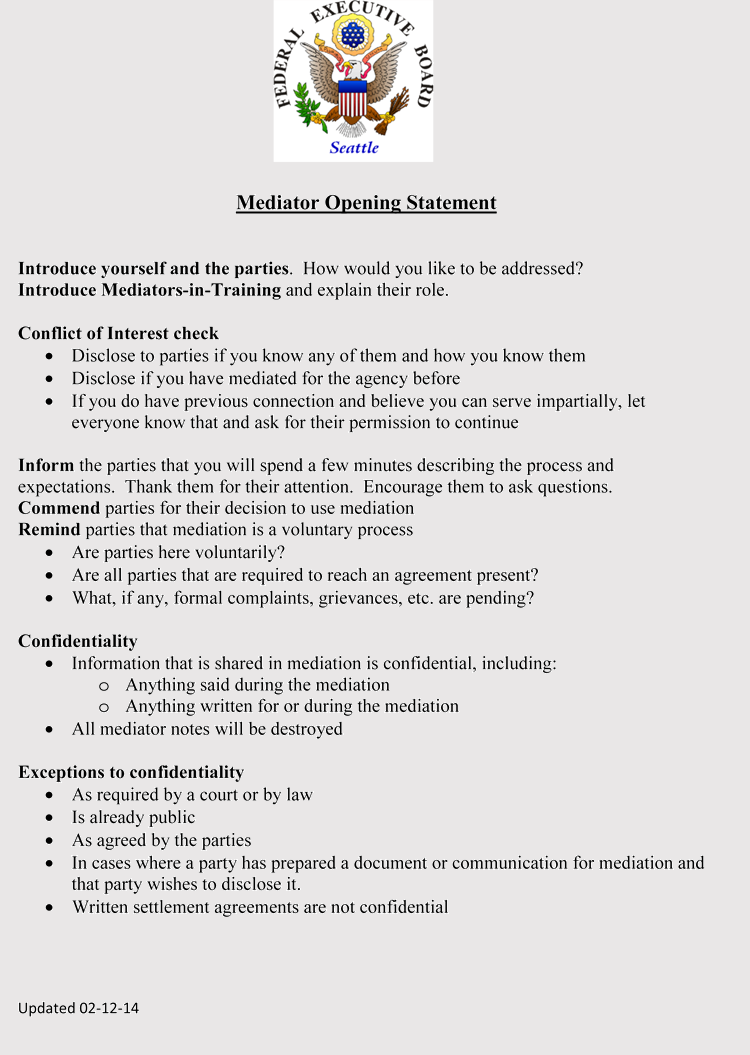 Sample Statement for Tourism Questionnaire
Opening Statement in PDF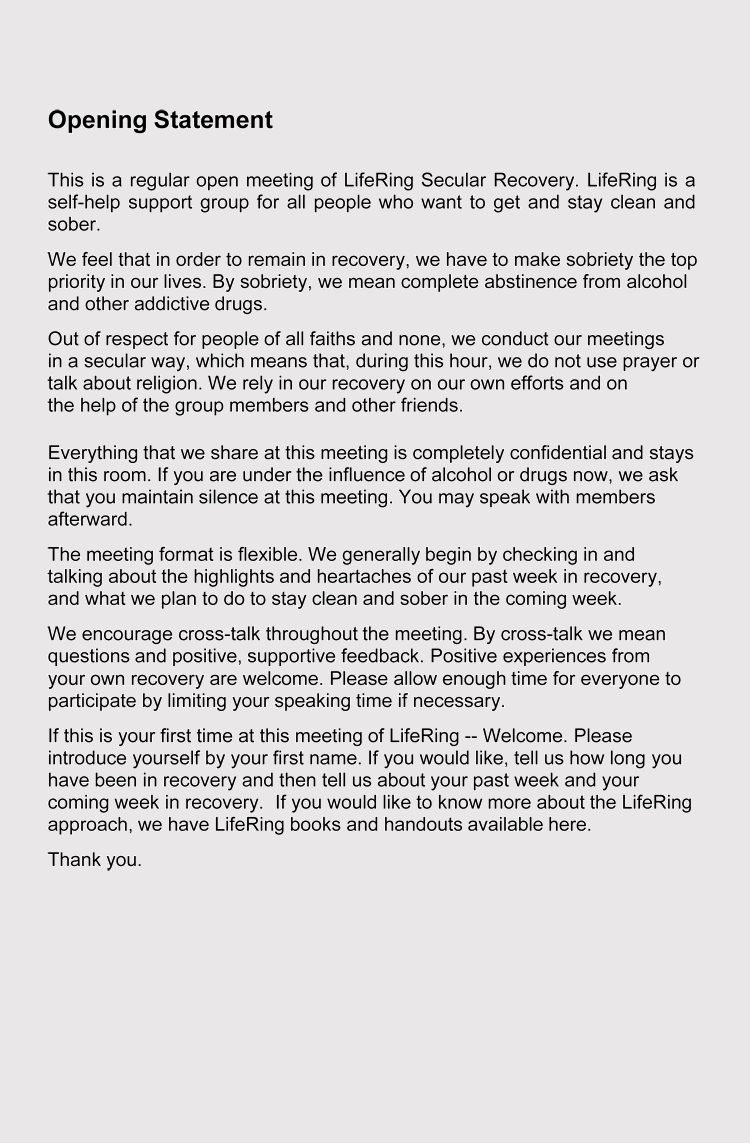 Conclusion
The conclusion would ask the jury for the verdict prior to which details like adverse examination, charges paid by the client have to be put forward as well.