A reflective statement is an academic style of writer in which the writer focuses on a past event and what they've learned from it. This event is typically but not necessarily related to their academic studies. Similar types of statements are often used in the business world as well. It's important to know how to write a reflective statement for academic and professional success.
Why write a reflective statement?
There are many different reasons one might uses reflective statements. They are often assigned in courses at the end of an intensive project to help students process and sum up what they've learned throughout the assignment. An entrepreneur or other professional might write a reflective statements after they've completed a challenging development as well to sum up their progress to a boss or investor. There are a few different ways to approach writing a reflective statements. The first is a descriptive or analytical reflective statement, which focus on the details of what happened throughout the event and analyze it from a logical perspective. Reflective statements can also come from a much more personal perspective. This type of reflective statements would assess how the writer felt and perceived the event, its greater meaning, and how that might affect their personal goal setting in the future.
Tips for a successful reflective statement
Although a reflective statements can be very personal, it is crucial that it is free from bias overall. This is one of the most difficult parts of writing a good reflective statement. It should also be very clear and articulate, with a defined introduction and conclusion. The focus event of the paper should be described in a way that the reader can easily understand it and put themselves in the writer's place. If the statement is successful, it will provide thoughtful and detailed insights on the entire process that will make the reader think deeply and critically.
You can find our free examples of reflective statements on our website. These examples are a perfect guide to help you create your own reflective statement for academia or business use.
Reflective Statements Examples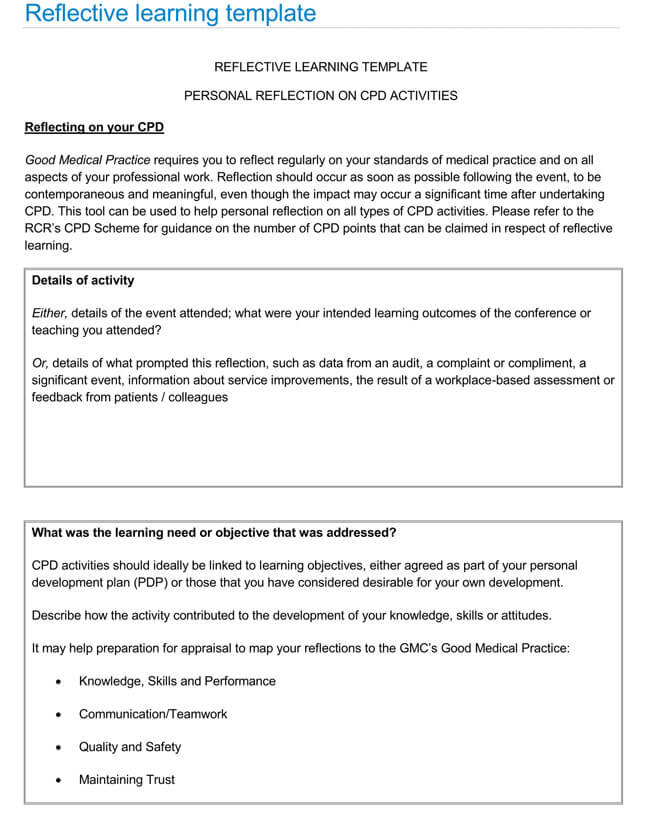 Individual Reflective Statement Template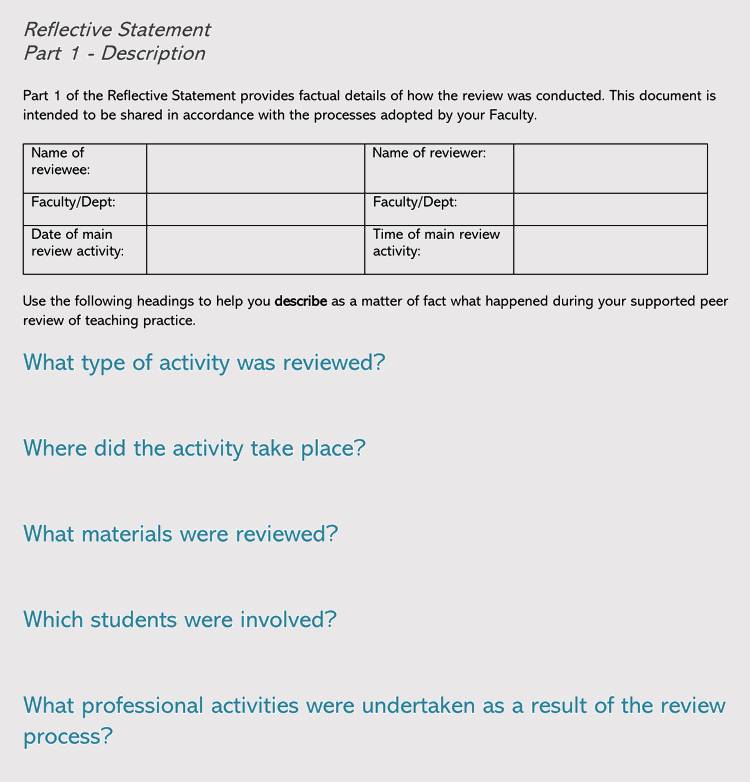 Personal Reflective Statement Example