There are many reasons for needing to have consent from another party, most of which are for legal and liability purposes. Consent forms ensure that both parties understand the nature of the activity or event consent is being asked for. You see them used for a lot of medical purposes or school activities, but there are a wide variety of consent forms out there.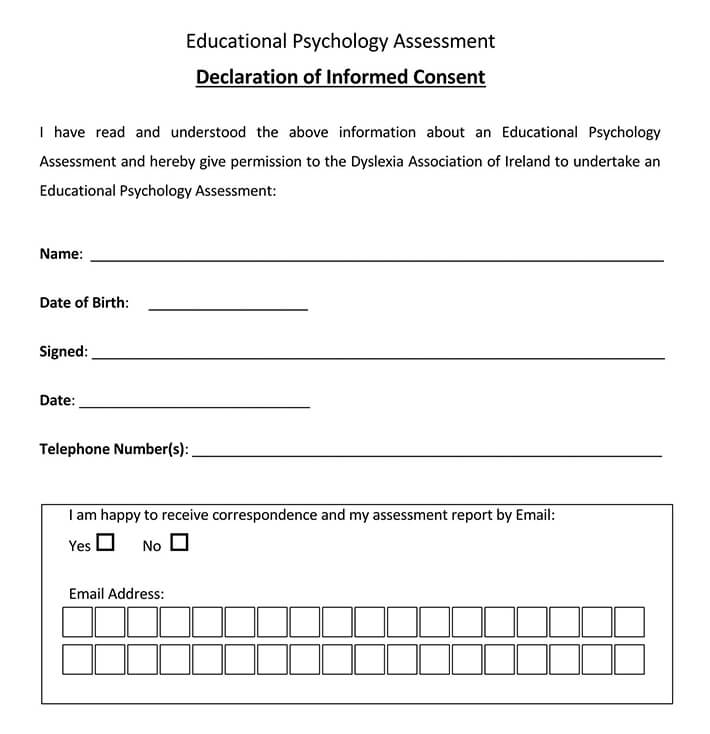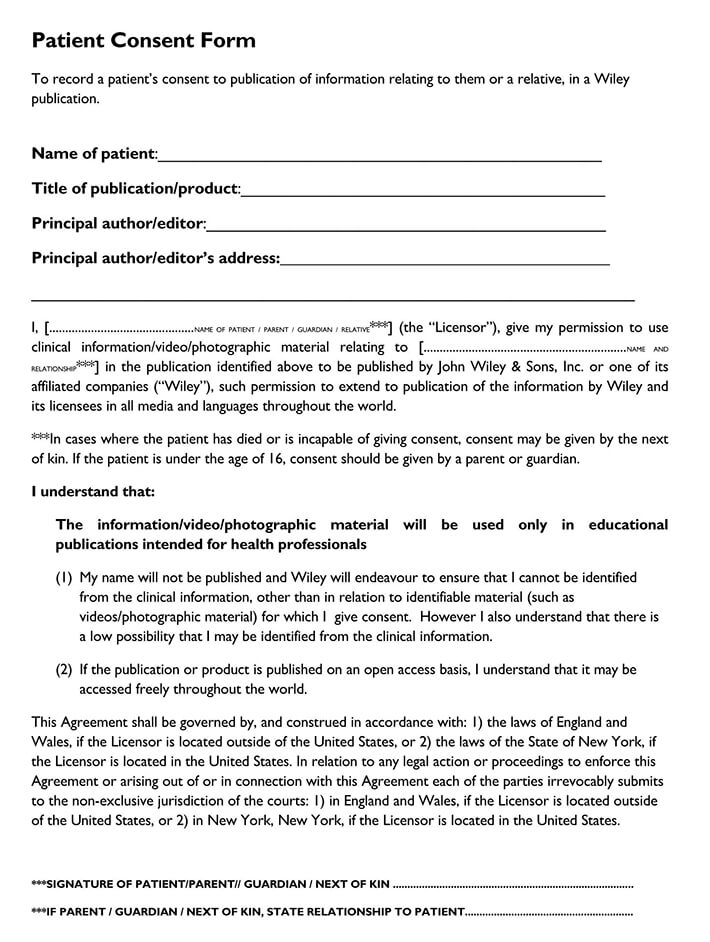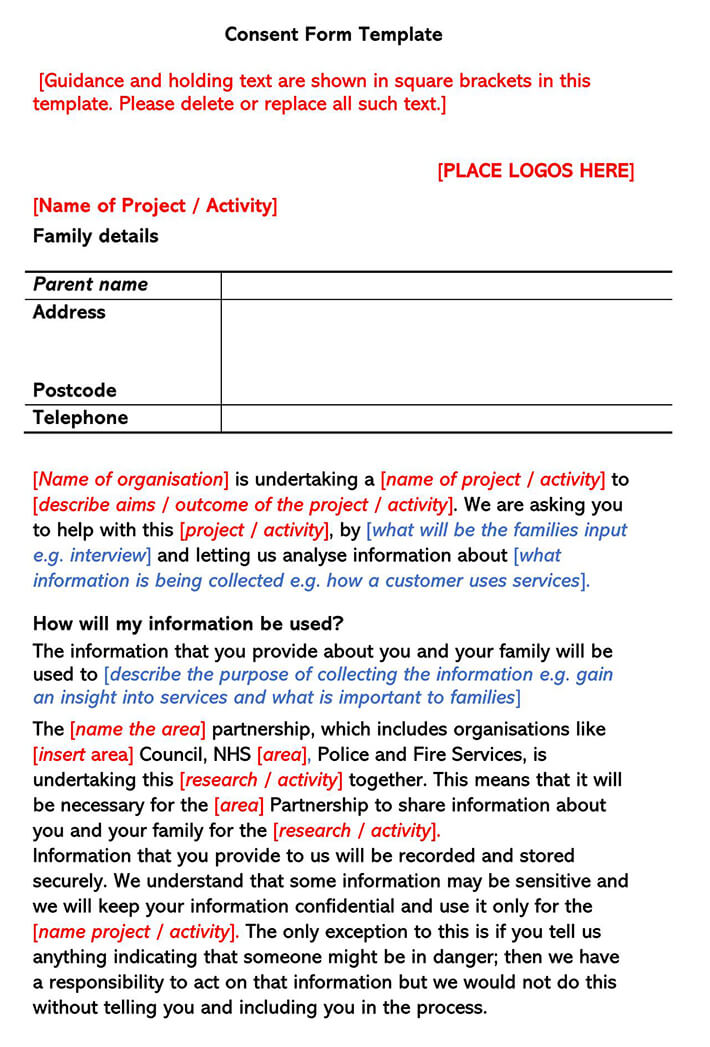 Put simply; consent is when one party agrees to or gives permission to another party to participate in a certain activity. Examples would be giving consent to a doctor to give a minor medical treatment, or giving a school consent for your child to go on a trip. Another example would be a company needing your consent to do a background check or share your personal data.
A consent form is a document that gives permission to another person to carry out a specific activity or duty. There is a wide array of consent forms used today, in many fields, from health care to data protection. You may remember having to have your parents sign off on a consent form for school trips, or having to do so yourself for your own children.
What are the consent forms used for?
Consent forms can be used in one of two ways. They either ask you to agree to personally accept responsibility for any costs or risks that can occur when undertaking an activity, or you are asked to consent to activity on behalf of another, like a minor.
Educational purposes
In education scenarios, a parent or guardian of a student has the ability to accept or decline consent where their child is concerned. Schools have three types of consent:
Disciplinary – this would mean allowing a school to use their own disciplinary measures, which would be clearly set out in its guidelines and codes of conduct.
Online – this would ask permission to allow your child to access the school's internal network for educational purposes, protecting the school if a minor comes across anything inappropriate while online.
Extra-curricular activities – consent is needed by a parent for a child to attend events during or after school using transport provided by the school.
Medical purposes
Consent forms are used by doctors for any medical procedure that has even a minimal amount of risk to the patient. In this type of consent form, all of the risks, any side effects, as well as alternative choices, must be disclosed to the patient. This type of consent form is called "informed Consent."
Entertainment purposes
In the media and entertainment industry, consent forms are used that grants others to use a person's content, art, or photographs legally. While there isn't any danger of physical harm with this type of consent form, it does relate to protecting a person's content and the right to publicly distribute it.
Business purposes
Many businesses will use consent forms for customers if they offer any activity or service that has the potential risk for injury. For example, skydiving, paintball, and even bounce castle services will have a customer sign a consent form to protect them in case of an accident.
In order to ask for consent for a particular activity or procedure, you must first define what type of consent is needed. Detailing the activity, what is involved, and any potential risks are necessary for your consent form. For example, if you are a teacher taking children on a school trip to a public place, there may be the risk of accidents when playing. Or there may be someone photographing the even and the children, which some parents may feel is a danger to their child's safety. You would need to list all potential risks on the consent form that you present to the parents.
Or perhaps you need to run a background check on a tenant or employee. You would need their consent and would need to inform them of what information you would be checking (i.e., credit or criminal history).
Once you have chosen the right consent form, all you need to do is have the other party read and sign it.
Frequently Asked Questions
What should be included in a consent form?
This depends on what the consent form is for. A guideline you can follow is to make sure you have the purpose of the activity or service, a description of what will take place, and any risks that may be involved.
Who gives consent for a minor?
In situations where consent is needed for a minor, it would be the parents or legal guardians of the child. In some situations, a family member or other party may be given consent to make medical decisions for a minor.
Do minors need consent to have body modifications done, such as tattoos or piercings?
Yes. Any service provided that holds any type of risk for an adult will need to gain consent from the parent or legal guardian to provide that service to a minor.
Consent forms are a good way to protect yourself and your business from liability in a number of scenarios, especially when a minor is involved. It gives the other party the right to choose whether to take part in or opt out of an activity or service and makes the procedures and risks involved clear so that a person can make an informed decision.