An issue tracker is a tool to track software, product, or project issues that need to be resolved.
Issues can range from bugs to customer problems, such as grievances, questions, or criticism associated with the product or service. It is useful for project managers, developers, management, customer service, or anyone who wants to track any kind of software-related issues.
Software development and software maintenance are constantly evolving. Issue tracking is a vital process in these two processes. Software, products, and projects regularly face internal and external issues, and the resolution of these becomes a priority for users. A tracker, which can be software, a spreadsheet, or an app, is utilized in this scenario to record any issues identified within the software, bring them to the attention of the appropriate party, and help resolve them in an optimal manner.
An issue tracker has different benefits. One advantage of using a tracker is that problems can be easily classified and prioritized. Additionally, it allows users to create filters to simplify searches, insert notes, and manage issues using dashboards. Trackers also help see how many people are working on each issue and their assigned deadlines, which is crucial for large and complex projects involving multiple personnel. Finally, issue trackers keep track of the issue until it is resolved.
Using trackers promotes teamwork in problem-solving for a given product or service. They allow real-time updates and timely resolutions of problems, among other benefits. This article will discuss the need for using an issue-tracking system, using a tracker, and its fundamental components.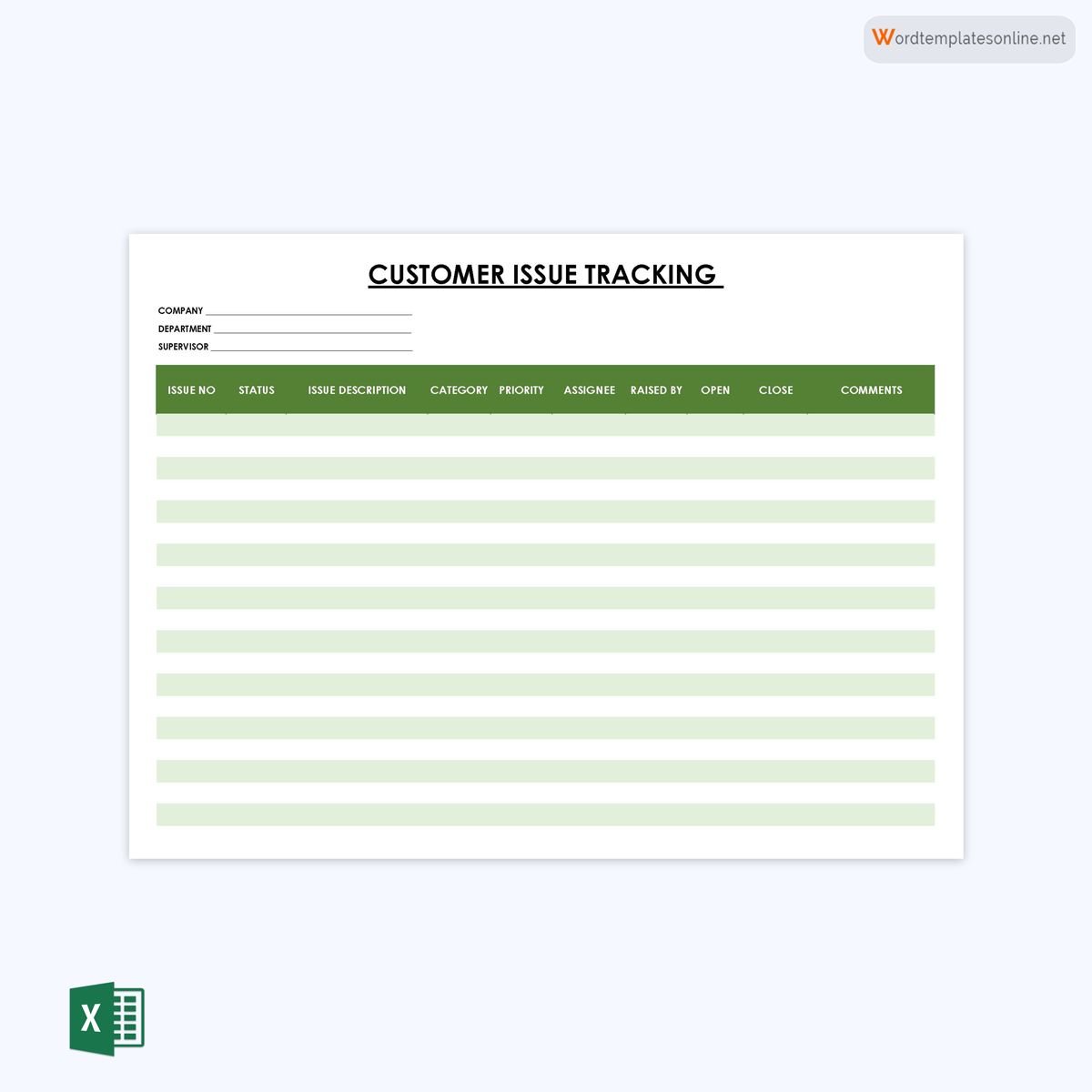 Challenges with Issue Tracking
There are challenges associated with tracking software, product, and project issues. The most common challenge is reporting issues. The system needs to be simple and efficient for users to report issues and facilitate a quick resolution to encourage them to use the tracker regularly.
Another challenge is that sometimes issues can be forgotten if an immediate solution is not identified, the team is too busy to address the problem, or a user or customer ceases to raise the concern. This means the problem continues to exist and recurs later on when identified again by another customer. These systems are also often complex and overcomplicated, which can slow down the reporting and resolution processes.
Lastly, the system's efficiency can decline if too many teams work together or if excessive tools are utilized simultaneously within the system. This can result in a standstill where no issues are being successfully resolved.
Need for Issue Tracking System and its Benefits
An issue-tracking system is defined as a tool that records issues and updates each of them as they progress from reporting to resolution. Once an issue is reported, it is assigned a "ticket," which is tracked, and it is assigned to a team member. Progress updates are provided each time a ticket's status changes so that the next qualified personnel can handle the issue.
Some of the basic advantages of using a tracking system to resolve issues include the following:
Helps establish a clear procedure
The tracker introduces a systematic process for gathering and recording issues. It can facilitate your work and help you organize tasks into a more manageable workflow. In addition, it provides everyone with a common vocabulary to use in identifying, prioritizing, and resolving issues. This makes it simpler for more people to gain access to a shared repository where they can stay current on all of the problems that their teams are working on.
Records customer complaints
Using issue-tracking software ensures that all user complaints are prioritized based on severity and handled accordingly. It also aids in resolving issues as quickly as possible by informing customers that their complaints have been received and are important to your company.
Allows agents to conduct follow-ups
Customer service representatives can quickly conduct follow-ups to ascertain whether issues were properly resolved because a tracker is a comprehensive record of an issue's details, including the type of issue, corrective actions necessary, assigned team members, and deadlines. This facilitates gathering feedback from users and customers.
Prioritizes issues
Also, trackers offer the benefit that issues can be categorized and prioritized easily according to the severity of the issue. They can then be scheduled based on urgency, severity, and complexity. This ensures that urgent problems are addressed first.
Help monitor progress
The tracker allows project managers to see quickly what each team is working on, what they have finished, and what is still left to do. This can also help in identifying how many team members are working on each issue and their deadlines. For complicated projects involving numerous people, this is often essential.
Helps with team communication and collaboration
Issue-tracking systems help team members communicate and collaborate with each other. Team members do not have to only rely on separate notes, emails, or phone calls to convey information when a ticket is created. All the pertinent details are contained within the ticket, and tasks can be assigned to different team members such as developers, testers, and support.
This fosters team collaboration and ensures everyone is current. Trackers also allow multiple team members to simultaneously work on a problem, which ensures that collaborative efforts are optimized.
Automation features
The tracker can automate certain actions, such as creating filters and categorizing issues in a spreadsheet or app, which makes searching for issues very easy. All the issues are seamlessly organized in different tabs, groups, and channels with attributes such as priority, status, owner, start date, and end date, making them easy to find.
Some filters also have preset values that are applied, such as priority being automatically assigned to certain issues in some scenarios. This reduces the workload and saves time.
Other benefits
Lastly, issue trackers have other distinct benefits. This includes the easy implementation of the tracking system. Most common project management and other programs, such as word processing, spreadsheets, or app solutions, can be implemented and integrated with the system. Team members can also get updated on the status of any issue by simply visiting their dashboards.
Features Should Users Look for in Issue Tracking Solution
Issues and projects are dynamic and can go through many different phases. The system should be flexible to meet all the other issue management needs.
As a result, numerous features have been incorporated into the trackers to make them as helpful to the user as possible. These features include:
1. Communication channels
Trackers have different channels to facilitate communication through different platforms. Examples of expected channels include email, social media (Facebook and Twitter), live chat, telephone calls, and web forms. This enables effective communication through the appropriate channel based on the type of issue and offers flexibility for customers. The tracker should also be easy to navigate from one channel to another.
2. Time tracking
Some trackers will track how long it takes to resolve an issue throughout the different phases of research, coding, testing, and implementing the solution, which helps employees improve their time management skills. This also informs the project managers how efficiently employees are doing their work and helps them identify areas for improvement. This feature is also helpful in tracking progress toward a product or service launch.
3. Integrations
Integrations with other project management tools and services, such as project management software, bug tracking software, and resource management tools such as Github, Bugzilla, Bitbucket, and Jira, can make tracking easier. It also facilitates communication between teams without interfering with the resolution process.
4. Analytics and reporting
Trackers can be used to generate reports and analyses on issues, teams, and projects. They offer a dashboard that helps in the evaluation of products and services and guides project managers and analysts in their decisions. It is possible to automate reporting so that it is sent to you via email on a regular basis. This will allow you to identify patterns and trends in the issues raised and how resources are being used to track and address them.
5. Customer feedback
Customer feedback is vital information for any company. A good issue tracker should be able to gather customer feedback and allow them to make suggestions on how products can be improved, which can help in the process of product development. This feature should be able to collect feedback post-resolution. CSAT (Customer Satisfaction Score) and NPS (Net Promoter Score) are features that enable this.
6. SLAs, automation, and workflow customization
The chosen tracker should be able to incorporate SLAs (service-level agreements). Using SLAs, the system can offer teams a set of rules and guidelines on how to manage workflows and respond to service requests. The tracker should also be able to automate and customize the workflow based on the organization's needs.
Automation increases efficiency because routine tasks can be automated and thus easily and quickly completed. The workflow can also be customized to suit the company's practices and operational structure. This ensures that it is effective for multiple departments, customers, and particular products.
7. Scalability
Efficient tracking systems should be able to adjust to the size of the company and handle multiple issues. This way, as the company grows, the tracker's functions can also be enhanced to handle the increased volume of customer concerns. For example, the tracker can have a self-service feature where customers can resolve some of the most common issues without seeking the help of support services.
8. Trial periods
Most trackers provide companies with limited-time free trials to test the system and see if it meets their needs before adopting and integrating it into their business. This feature enables businesses to test different tracking systems and select the one that best suits their needs.
Frequently Asked Questions
What is an issue?
An issue is anything that interferes with the normal functionality of a product or service or a customer's journey. Thus, it can be a software bug, program crash, complaint, or query from a customer. 
What is an issue list?
An issue list is a record of all known issues with a product or service at a particular moment. It can be a simple bullet list, a detailed spreadsheet, or a log recording the timeline of the issue resolution process.
Who is responsible for issue tracking?
Ideally, it is advisable to have a designated manager oversee the tracking of all issues. However, in most cases, this is the responsibility of the most qualified person to handle it. For example, a bug issue will likely be handled by the IT department, while the support staff will handle a wrong order.
How much does issue tracking cost?
The cost of issue tracking will typically depend on the software used and the paid features acquired. In addition, the cost of the process will be influenced by the size of the business due to the staff and resources required to resolve problems.