The procedure of weekly meal planning followed to write and plan out the meals which will be cooked is known as meal planning. Through meal planning, you can ensure that you will eat a variety of foods. Your diets will become balanced automatically then. While planning your meals, the kind and amount of food will be decided according to the number of family members for which the food will be cooked.
Weekly Meal Planner Templates
Weekly Meal Planning
The time frame of meal planning can be decided according to your ease. You may want to plan the meals daily, weekly, or even monthly. But it will not be easy to decide the meals daily as it may lead to becoming confused about what to cook. And if you will sit to plan the meals for the whole one month then it would also be very difficult for you because there could be unexpected and unforeseen events. So it's appropriate to go with the weekly meal planning as it is not for too much short term and also not for the long term. You can also divide it further according to the number of meals which can be two or three and may vary according to your daily life routine.
Advantages of Meal Planning
Meal planning is very important for eating a balanced diet. You can plan it according to the goals made by yourself. Here are some of the benefits of planning your meals.
Healthy diet
It is better to plan your meals because it helps you in tracing out the nutrient quality of your food as well by comparing the type of food being consumed by you on daily basis. You can easily observe that the type of food being taken by you is how much healthy for your body and mind as well. Because an unplanned diet often leads to consuming that food that can be easily cooked or is ready to make.
P.S: Try to include a balanced diet i.e., fruits and vegetables in your weekly meal plan
Saving time
There are some kinds of foods which can be frozen after cooking them. It is possible to cook that type of food more than that required for your family in a single shift and then you can store it. It can be used on those days when you are busy enough and not able to cook something new or it can be used by your children in your absence from home. Another aspect in which your time could be saved is shopping for groceries from the market. If your meal is planned for the whole week then you can bring all the required ingredients from the market at the weekends. It will help you throughout your weekdays and you will not be required to visit the grocery store again and again.
Budget-friendly/Economical
If you have a properly planned meal schedule then your money can also be saved. The things which become extras while cooking one dish can be used while making the other dish on next day and you already know it so you will not regard them as waste materials. Because all the ingredients would be available to you in advance and you will not be required to revisit the grocery store so your money will also be saved. You will buy unnecessary things every time you visit the grocery store which will lead to the wastage of money only.
TIP: Eating homemade food is always better in all aspects
Variety
If you have done the meal planning in advance then you can bring variety to your foods which will be cooked in the upcoming week. It will also save you and your family from getting bored of eating the same kind of food over and over again. You can also use different social media applications to learn a new recipe and make it out of the already available materials.
Stress reduction
It is a matter of fact that often mothers decide what to cook and it is a very confusing question that "what to cook today?" You can do the weekly meal planning with the consent of all family members. A weekly meal plan is ready, all the ingredients are already available and you would not have to think at the last moment about what should be cooked.
P.S: You will not feel stressed and will be relaxed for the whole week.
Here is a step-wise guide for making a weekly meal plan by which you can also make your plan.
Choosing the template
The first step is to select the weekly meal planner template according to your priorities. You can make it over a paper by yourself or can also use a board for making it on which the plan of every week will be written one by one. You may prefer to change the template over time and will adopt the one which would be easy to use for you.
Enlist the meals to be cooked
Once the template has been selected according to your choice, then you will start filling the columns and rows. You may choose to enlist only the name of the dish which will be cooked on a specific day or you may also prefer to write all the ingredients along with it, it will help you in making the grocery list. You can also add the section of snacks or desserts to be taken in brunch or with the tea in the evening. This step is very crucial because at this point your will have to consider the preferences of your family, your routine for the next weekdays, already frozen food present in your fridge, and most importantly your budget allocation.
TIP: If you have chosen to cook meat one day, the next day you can cook any legume or grain and after that any vegetable.
Make grocery list
When the meals have been planned for the whole week, the next step is to make your grocery list. Take a look at already available things in your kitchen and fried and then Make sure to write up all the remaining ingredients for saving your time while cooking the food. Two considerations will be kept in mind while making the grocery list; one will be the types of dishes to be cooked and the second thing will be your budget.
TIP: You should have more of the essential ingredients required for cooking every meal i.e; Cooking oil, flour, onions, etc.
Tips to Create a Customized Template
Some of the tips have been given below which could help you in having creative ideas to make it interesting:
You can choose the one with different beautiful colors for each day of the week or you can choose a simple one according to your interests.
Separate columns for each meal i.e; breakfast, lunch, and dinner can be made.
You can add a separate section for snacks as well.
A section for monitoring your water intake can also be added.
A column for monitoring the calories, fats, carbohydrates, proteins, vitamins, etc can also be included.
You may also prefer to write down the recipe for each meal in the template for your ease.
You can also choose to add the section of the grocery list along with the section of meals on the same template.
To make it interesting, you can add a note section and can have the comments of your family members and guests after eating the food you cooked.
P.S: Once you have made a template that is suitable for you, then you can get it copied for using it next time also.
Weekly Meal Planner Template with Recipes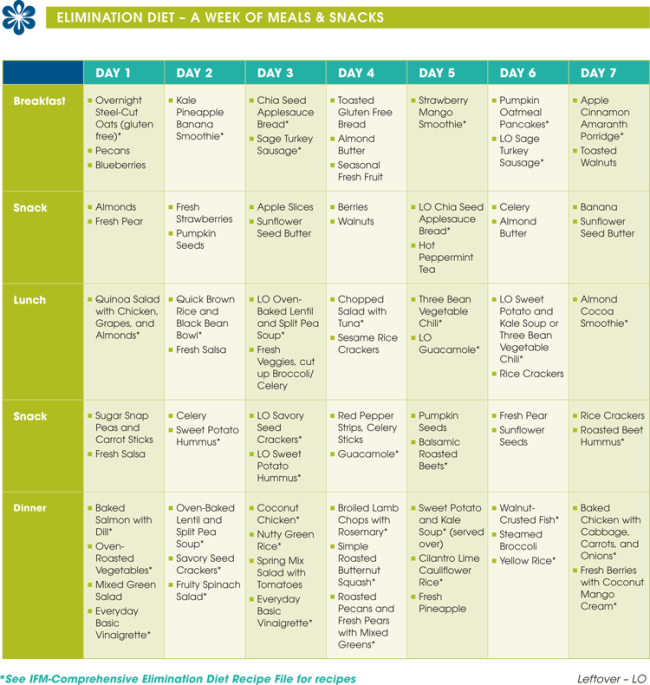 Key Considerations
You may feel overwhelmed to make the meal plan for a whole week so you can start by planning for two or three days at first and after that, you may start making it for the whole week.
You should make the plan according to your commitments for the upcoming week. You may choose to cook such foods that could be made in lesser time on your busy days.
You should make the meal plan while sitting with all your family members so that their likes, dislikes, and preferences could also be considered.
It is convenient for anyone to consume ready-to-make food because it does not require any sort of effort while cooking it. But such foods are mostly higher in calories and are not good for your mental as well as physical health. So you should always prefer homemade food. To make the homemade meals interesting, you can plan them according to your taste, likes, and dislikes. It will be good for your health, mind, and body. Moreover, it will also be budget-friendly for you and your family.