Academic documents are often needed as we progress through our lives and careers. Among the most commonly used academic documents is the research statement. A research statement is usually a document not exceeding three pages that convince the board or school on a research topic. This document aims at explaining what the research you are about to conduct is about and what you hope to find out by the end of it. The document is, for the most part, short, well defined and robust.
Academic Research Statement Examples guide researchers in organizing their thoughts, presenting their ideas effectively, and highlighting the significance of their work. To further enhance convenience, here are free downloadable templates that will enable you to easily access and adapt them to suit their specific needs.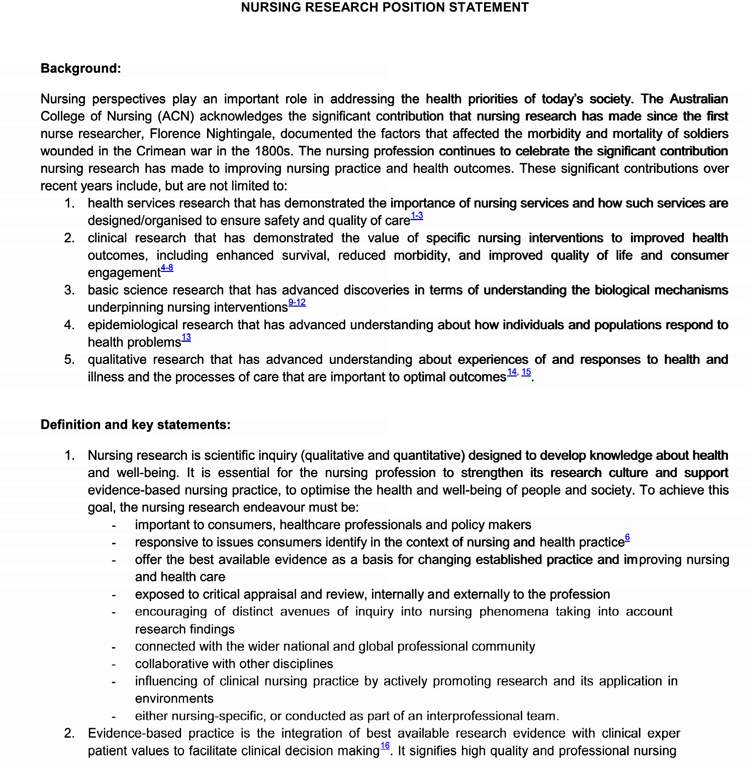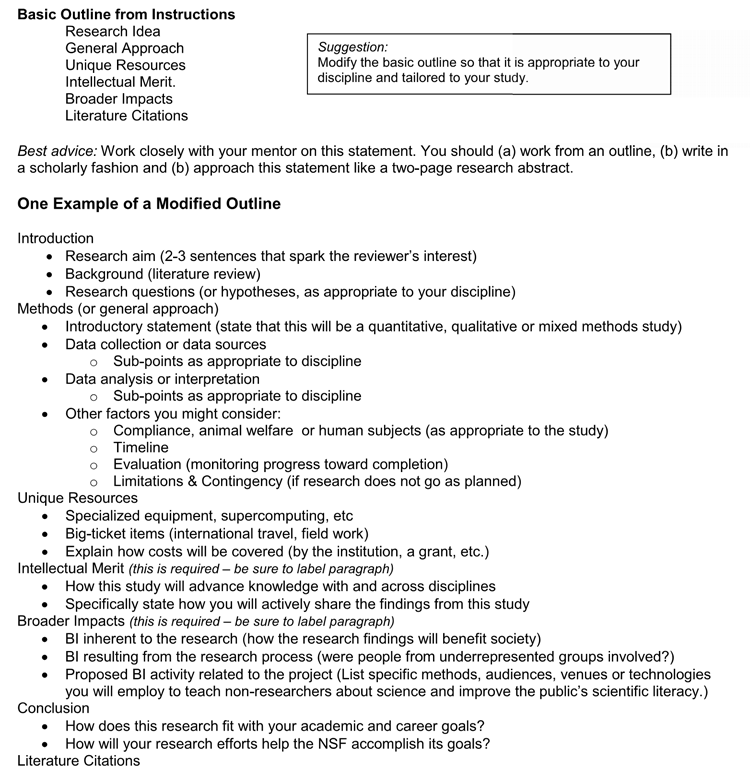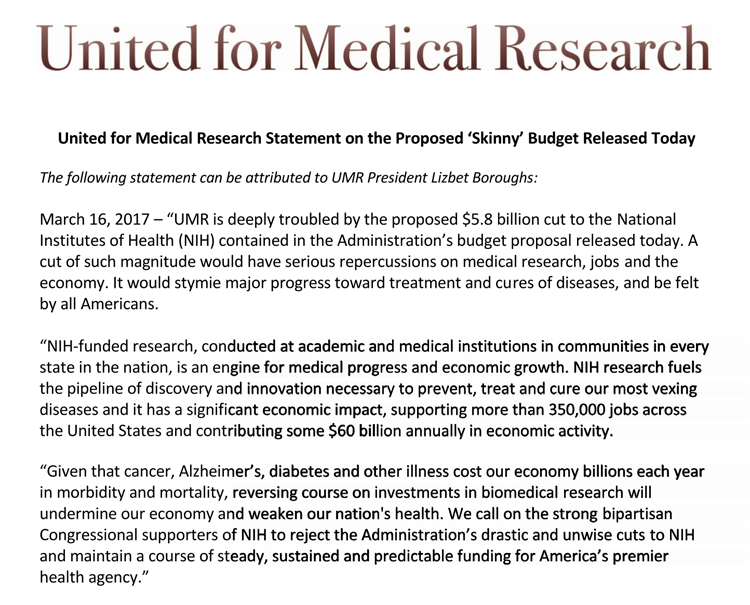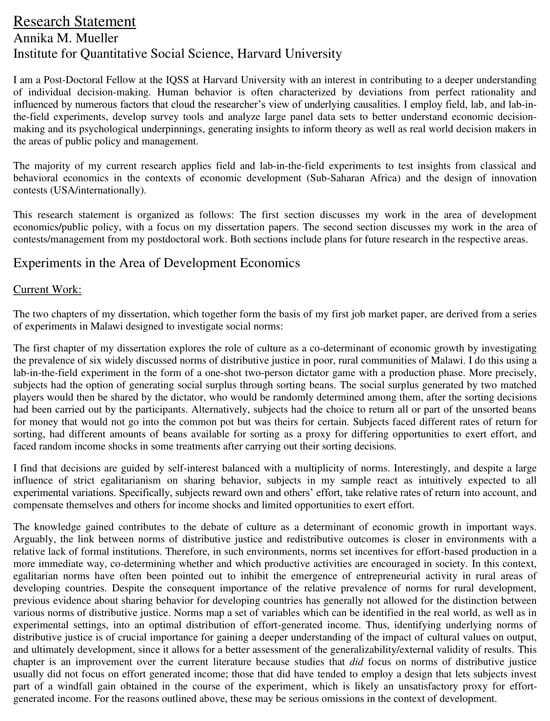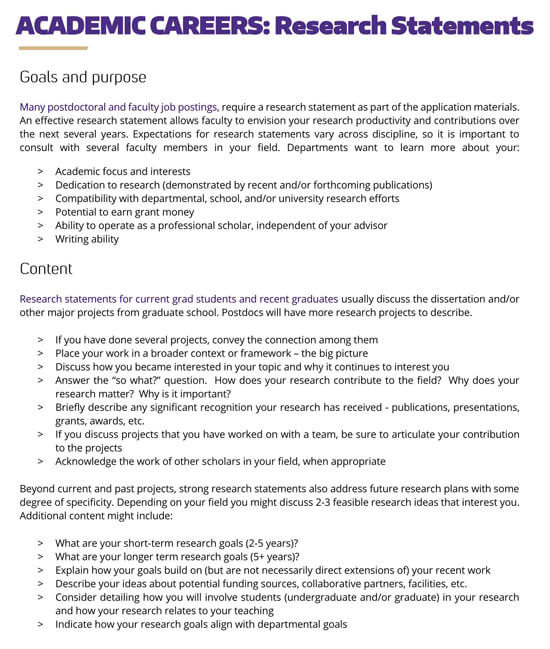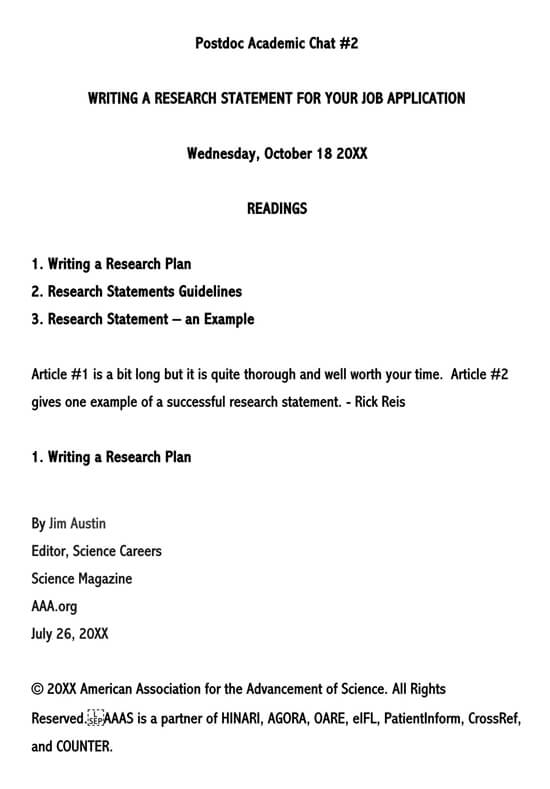 Purpose of research statement
The research statement is as mentioned above aimed at convincing the reader on the essence of the research you are about to start. It usually covers the main points on your plans and expected results in brief. When done properly, it should explain why you think the research is relevant, what you expect to find, what factors you plan to consider during your research, methodologies, and data collection methods, what your motivation is, and how it can benefit other academic subjects or researchers.
How a research statement works for you
A research statement allows your readers to understand your potential, expertise, and skill in the field you may want to conduct your research in. By doing this; you can explain how your research can help them as well as the common good. It is used for various purposes. One common use is in helping in the hiring process. Once a panel can determine your level of experience and expertise, they can then take know whether you are a good fit to work as part of a research project. It is also a good way of gaining funding. The research statement is usually an overview of a research proposal. When done right, it has the potential to encourage an investor to fund your research.
How to write a research statement
For a research statement to get its message across, a good format is required, poor formatting may have you lose structure and deliver your points in a disorderly fashion. A great statement should follow the following format:
Introduction
As any other academic document, a research statement needs a good introduction. The introduction aims at defining your research agenda. This section allows you to convince your reader that you are strong and ready to embark on the research challenge. You can state your previous achievements, foundation, as well as express your passion in the subject matter. This section can detail your expertise on the research topic and any other ongoing research topics that may aid your research.
State your focus
This section works to identify the problem your research aims at solving. You can state what the problem is, why the research has not been undertaken before by other people, how you plan to work on the challenge as well as the approach you plan to use.
Importance of your research and academics
As part of convincing your reader, this section aims at making them understand how your previous experience and interests can help in the research. This section convinces your reader that you are the right person for the job.
Summarize
As part of your conclusion, this section works to summarize your earlier mentioned points. This includes your research goals and project.
Proper delivery of the research statement will convince your reader of your ability to undertake the challenge as well as your long-term goals. Following the above-described flow assures a flow of information that best explains all points needed in a systematic manner.
Format of Academic Research Statements
The objective of the research statement is to introduce yourself to a search committee. Which will most likely contain scientists both in and outside your field of study, and get them excited about your research. To encourage people to read the statement:
Use bullets
Make the margins a reasonable size
Make it one or two pages long, three at most
Use informative section headings and subheadings
Use an easy to read font type and size
Writing a great and effective research statement is not as easy as it may sound; even the most seasoned practitioners encounter problems and challenges daily. The research statement needed might seem obvious to them but difficult to describe to non-specialists. One may not have thought about how to quantify it or how to justify the required research statement concerning other agencies or national priorities. A serious challenge to them might not even be on a decision maker's radar screen.
If, at first, you fail to succeed, don't lose hope. If your research statement is not selected, try to find out why. If possible, get the reviewer's comments. Were they able to understand your research statement? If not, what could you have done differently to make it easily understandable to them? Did they consider it as a good statement but not a top priority or high potential payoff? Do not be embarrassed or discouraged by constructive reviews; they are the best guidance you can get to write better research statements.