Suppose you are looking to write your favorite cookbook to gift your family members at a family gathering or looking to go all the way and have your book published for the general public. In that case, chances are you will be able to find thousands of templates online. Nevertheless, there are key things that you must keep in mind when looking for the best cookbook template.
There are numerous templates for PowerPoint, Microsoft word, SnapFish, and publisher that can help you visualize what the book's final copy will look like beforehand. Choose from the various samples provided below to help you design the best cookbook for all your needs.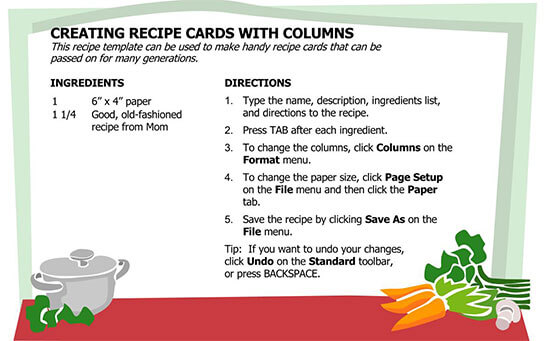 Below is a list of some of the key points to keep in mind when choosing a cookbook template:
Design Layout:

depending on the type of recipe you are looking to write on, choose the best design layout that will help bring out the clear image of what you are trying to pass to the readers. You can choose from portrait, landscape, or various hybrid designs.

Visual Appeal

: when looking for the perfect template to use, make sure to choose one that has the best visual appeal. Picture the photos that you have for the recipe and choose one that will best highlight the picture quality to the reader.

Writing style

: are you looking to incorporate a short narration of each recipe on each page, or are you looking to go direct to the chase? Make sure to select a template that will give you enough space to write if you are looking to have a short narrative of each recipe.

Editing Options

: will the template enable you to edit the full menu? For example, in word, Bookwright, and many others, you can change the color text, fonts, and everything you could do with a full word editor. This is very important in terms of your writing's visual Appeal and how they are presented to the readers.
More cookbook templates
The following are a few more templates that you can use if you require further assistance in the process of preparing your's.
There are a number of templates for Microsoft Word, PowerPoint, Snapfish, and publisher that will help you visualize what your book looks like beforehand. This helps me a lot when choosing the correct template for my job. I like Microsoft Word because you can put a couple of their many recipe card templates on the page together and compare them after you've prepared your content. This makes it really easy to pick your favorite, and there are even themes, so if you are making your publication for the holidays, Word is a cool helper! The publisher is one of my favorites because it has a lot of templates, and you can download even more online separately.