A funeral program is a document that is printed and distributed in a funeral and has a summary of life and achievements of the departed. The family can prepare the information alone, seek help from a funeral home or church. An easy way to get a funeral program that befits the status of the deceased is by using a funeral program template. I will be publishing few funeral program templates along with this guide to make you have an easy time during grieving times.
Funeral Program Templates
Funeral program templates play a crucial role in creating flyers or brochures for funeral programs. Templates come already pre-formatted with essential details in place regarding how the funeral service will be run. On most occasions, you need not add anything on the outline because it is exhaustive.
Sorrow may fill the vicinity, but the message in the templates are carefully wrapped and make the event memorial even as you celebrate your loved one.
Funeral Program Template Word
Obituary Sample
Editable Funeral Program Template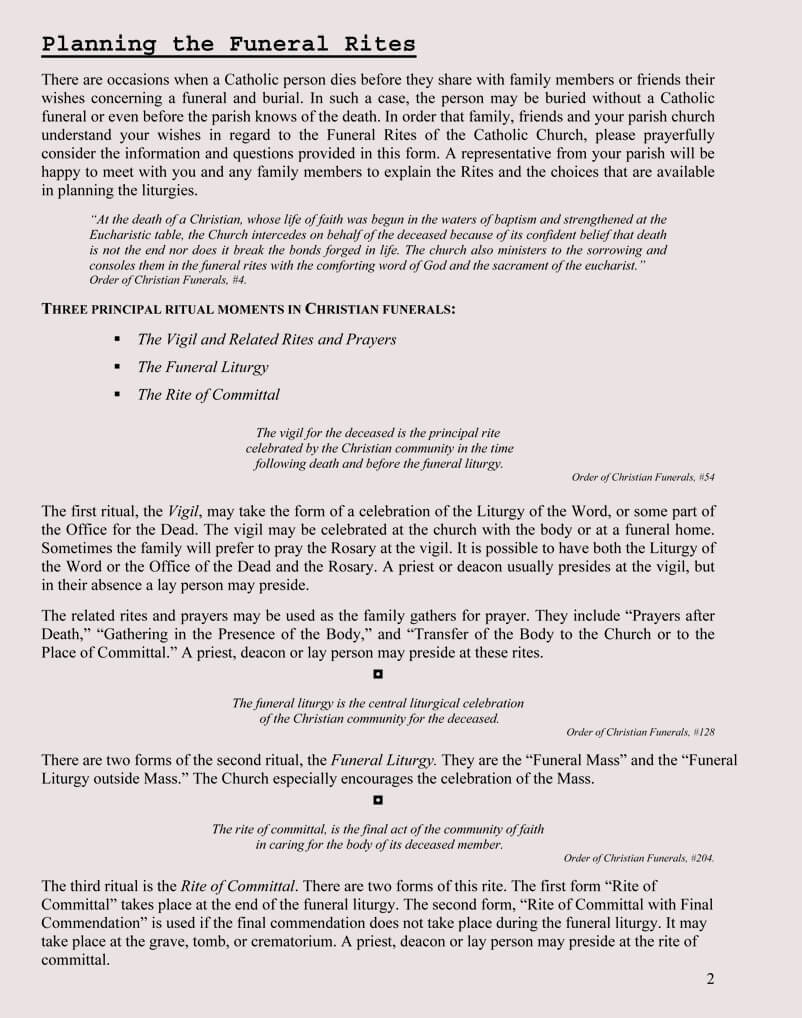 Basic Outline of a Standard Funeral Program Template
Every time you have to pull together a funeral program for someone you loved, it becomes an emotional task considering you are already overwhelmed by the loss. A Funeral Program Template comes in handy to save you stress and strain. Here is how a basic template should look like:
Name and Photo
The template begins with a clause like ''Celebrating the Life of'' or ''In Loving Memory of'' then the names of the departed. Ensure the spelling of the names is correct.
A photo is placed before the names or after. Select a picture that will show the deceases in a way that was familiar with many- it should be lively.
Dates
The dates are to be written after the names and photo. The birth date of the deceased comes first then the death date. This should be double checked to ensure they are correct.
Biography
Highlights of the life and achievements of the departed are featured. This includes his birth, growth, school, marriage, work and any ailments if any.
Order of Service
Order of service will outline the procedure to be followed and begins with a prayer or opening music then the family processional, a hymn, words from the pastor or church head, words from family and friends, another hymn, family recessional in that order.
Burial
If the service is to be followed by the burial, the burial location, time and date is indicated below the last action to be done on the order of service.
Final Word
A brief word from the family thanking everyone will mark the end of your funeral program template.
Bottom Line
Funeral Program Templates are not confined to this outline. You can have it customized according to your taste and preference. The designs vary from floral, antique, and many others that are appealing to make the service memorable.