A teaching profession is a position of trust. Families entrust the teacher to mold and take care of thousands of young minds. A teacher reference letter is requested when applying for a temporary contract or a long-term commitment.A letter from people who are willing to spend their time for another person is a testament to their character.
Sources of Reference Letters for a Testimonial
There are several persons that can write a credible reference letter for those applying for a teaching position.
A superior colleague – A dean, principal, department head or the like can write a reference letter. A direct superior can attest to a teacher's performance better than most people.
An academic peer – Another teacher can write a reference letter to discuss the teacher's attitude and work ethic. Admiration from a colleague is one of the best references.
An accomplished pupil – A clear proof of a teacher's commitment is a student willing to write a testimonial. If they taught someone who went on to develop the cure for cancer, that says a lot about the teacher.
A mentor or client – People applying for a teaching position for the first time can get references from their college professors and tutorial clients. All teachers undergo supervised OJT, those clients or mentors can attest to a teacher's competence.
Contents of a Reference Letter for a Teaching position
Reference letters should follow a certain format. It should be short, concise, and direct to the point. Writing a long winding reference letter will annoy the reader and will have a negative effect.
It should start with an introduction. This paragraph details who you are and what is your relationship with the person applying. It is meant to establish the author's credibility and the credibility of the letter as a whole.
The next paragraph is detailing the teacher's qualifications. Briefly discuss the person's academic performance, their attitude, and work ethic.
The last paragraph is a short call to action. Inform the reader why you are recommending the person. It should also inform them why they should hire the subject person as a teacher.
Sample Letter for a Lateral Transfer
Here is a sample reference letter for teacher applying for the same position in a different institution.
Date:
John Smith
Principal Sunnydale High School
Sunnydale, CA 95037
Greetings, I am writing on behalf of Joss Whedon who teaches 12th-grade history in our school. My name is Rose Mullins, I am the principal of Horace Green Preparatory School here in upstate New York. Mr. Whedon has taught in our school for seven years and has performed admirably in all those years.
He came to us as a fresh graduate of Arthur McArthur Community College. In the last nine years, he taught history here and was able to give our students an appreciation of the past and their heritage. We have had students mentored by him who won a state quiz bee. He generously donates his time to help students in and outside the campus.
Horace Green Prep and I are sad to let him go, He is an excellent teacher and a friend. I strongly recommend and support Mr. Whedon in his future pursuits and look forward to his contribution and achievements in your institution.
Sincerely Yours,
Rose Mullins
Principal
Horace Green Preparatory School
Albany, NY.
Principal Reference Letter for Teacher
Professor Reference Letter for Teacher Sample
Sample of Teacher Reference Letter from a Co-Worker
Teacher Reference Letter for Students
Parent Reference Letter for Teacher
Sample of Reference Letter for Teacher Job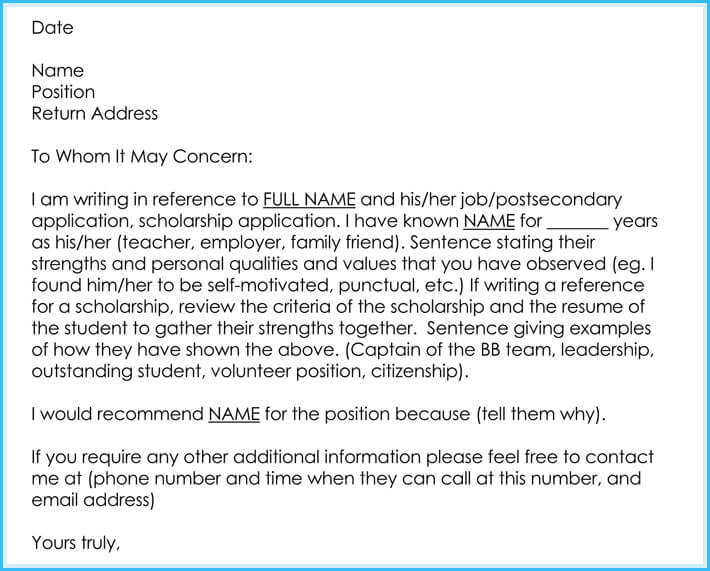 Related Sources: