Like any other cover letter, a clerical cover letter aims to introduce you to the hiring manager of the company which you aspire to work for. It mainly summarizes the contents of your resume. Further to that, this letter also showcases your most notable strengths and abilities. All these go a long way in letting the hiring manager easily know what you bring on board when picked for the job.
Of particular importance is how those skills and abilities match the vacancy that is up for grabs. Clerical work is generally wide-ranging. You have to state precisely what you are good at. While at it, be sure to demonstrate how competent you are for the position to which you are applying.
Clerical Cover Letter Templates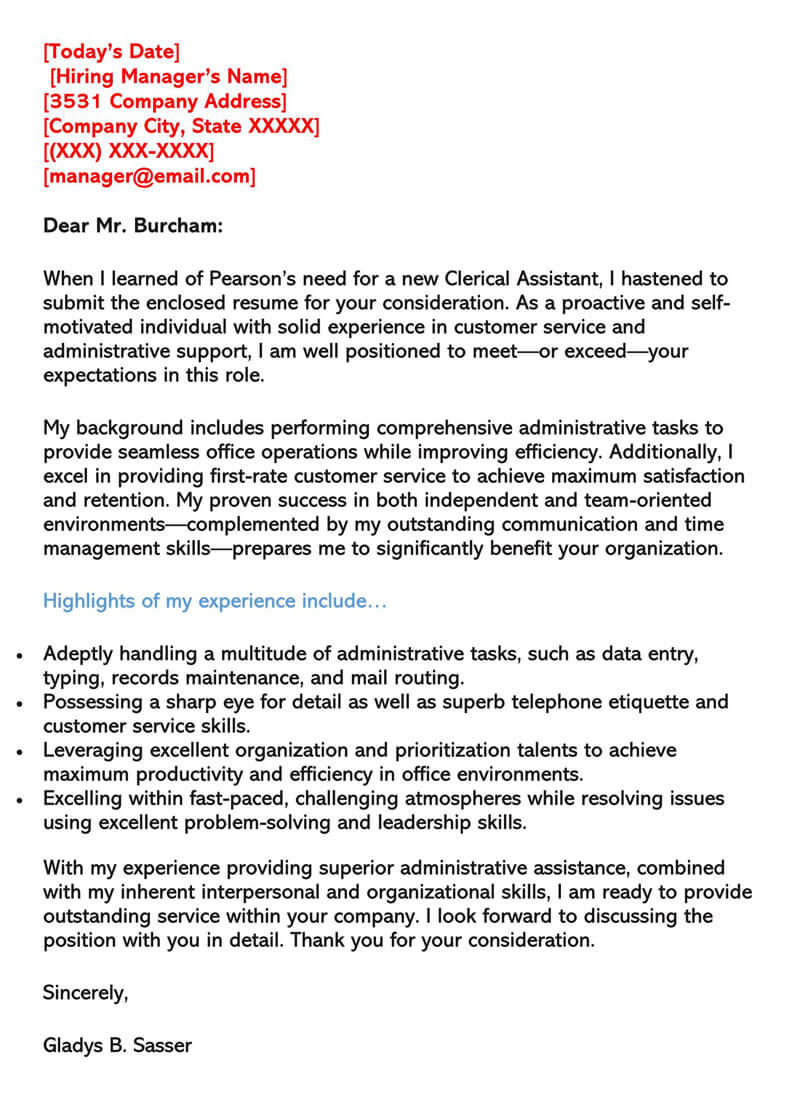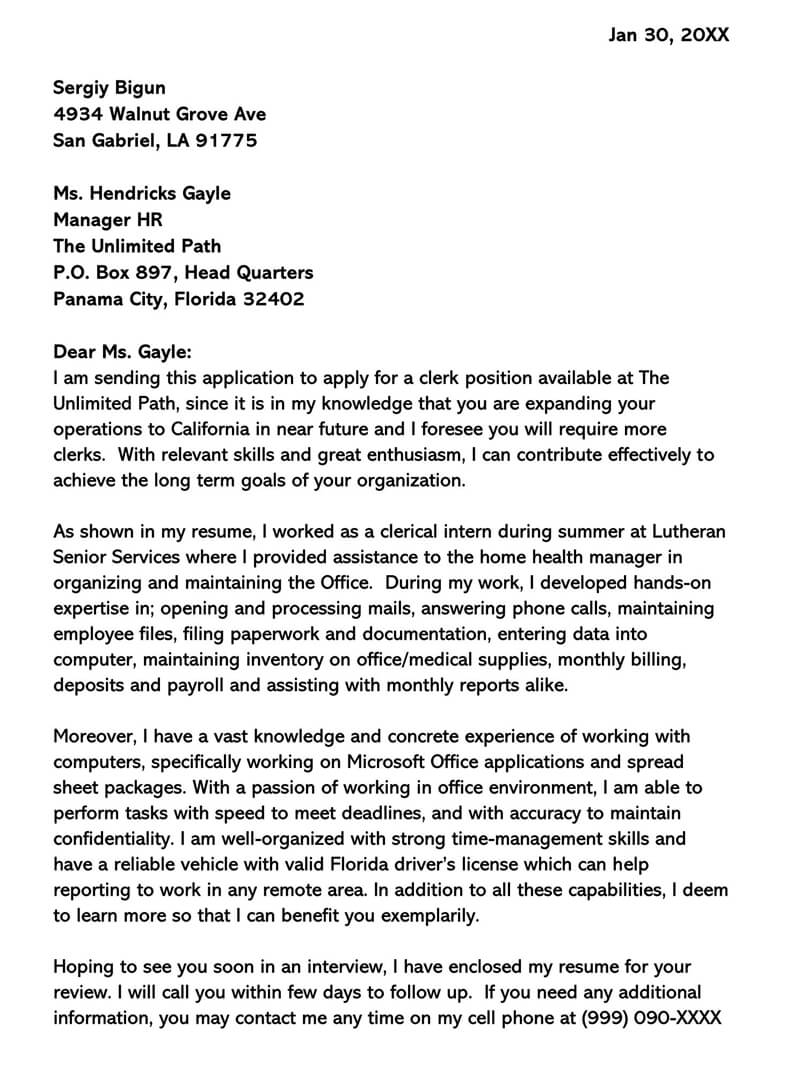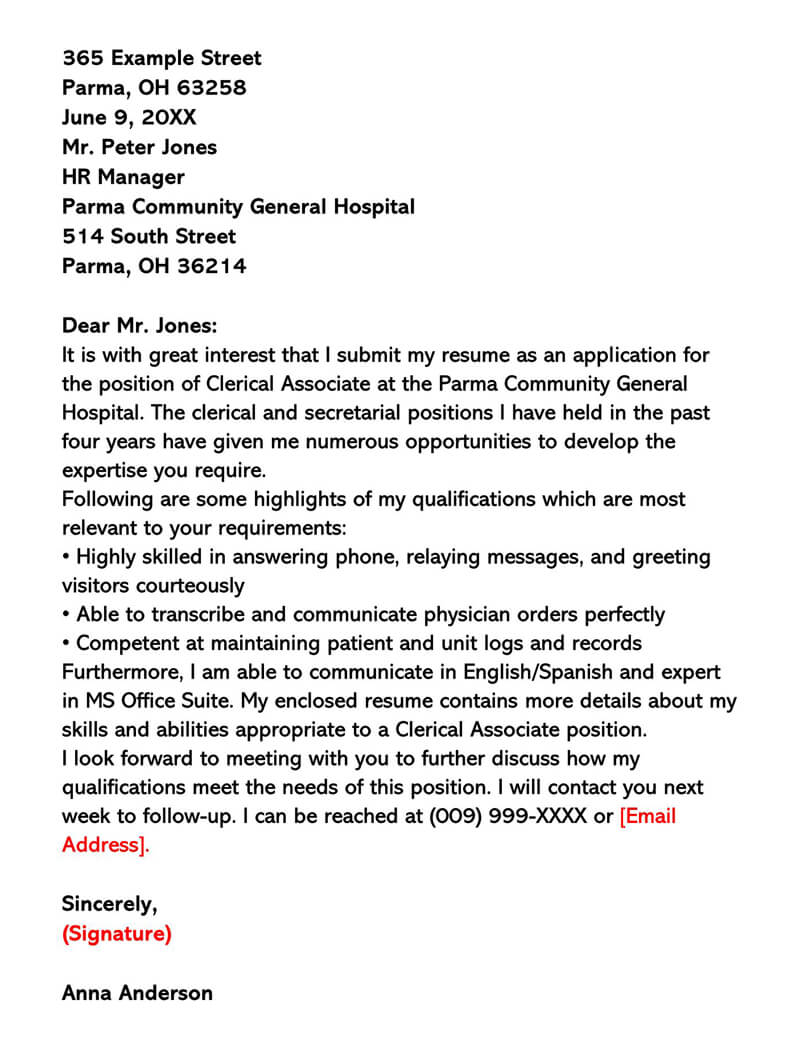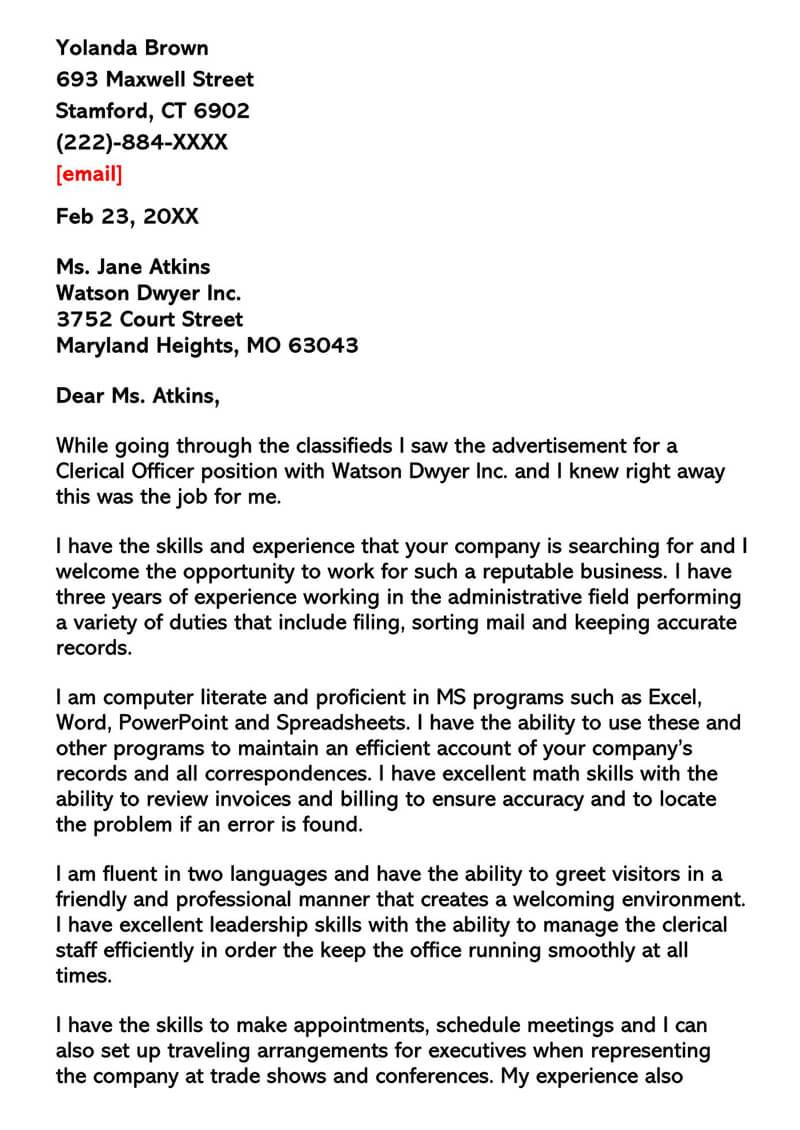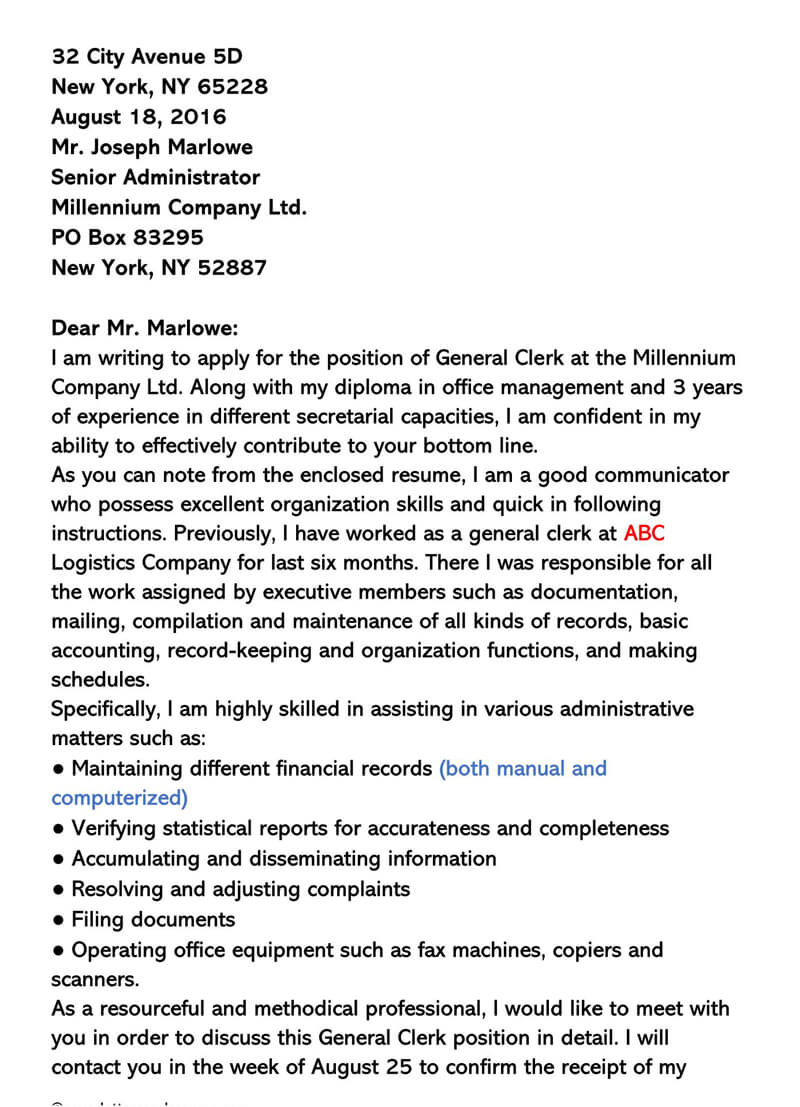 A list of key points to highlight and include in your letter
Organizational skills
Reading, writing and research traits
Writing and grammatical capabilities
Switchboard, computing, and keyboarding
Communication and interpersonal skills
Teamwork and Synergies
Ability to work under limited supervision
Attentiveness to details
Long-term concentration
Follow-up
Effective organizational capabilities
Sample Clerical Cover Letter
Your Name
Your Address
Your Contact details (phone and email)
Date
(Hiring Manager)
(Company)
(Physical Address)
(Postal Address)
(City, State, ZIP Code)
Dear Sir/Madam/Mr./Mrs./Ms.
I write you this letter to express my interest in the vacant Clerical Officer position which was advertised on XYZ media outlet. Having worked in a similar position for ABC Incorporated, I feel I have what it takes to deliver to your expectations.
Kindly allow me to highlight my strong points, unique achievements, special skills, and other accomplishments which are likely to set me apart from the other applicants:
Unparalleled ability to work under extreme pressure
Effective planning and prioritization of tasks
Proven timeliness in meeting critical deadlines and expectations
Demonstrated success in generating appropriate documentation and reports
Uncanny ability to work under intense pressure with minimal supervision
Proficiency in MS Office packages and other basic computer literacy skills
Kindly refer to the attached resume for more information. It is my belief that the information I have divulged shall warrant an invitation for an interview. If and when we meet, I shall offer more information more so with regards to how much impact I shall bring to your organization.
Many thanks for your time and consideration. It is my hope that we shall meet and talk in details soon.
Sincerely,
(Name)