A debt letter template is a document written to the creditors. The letter asks the creditors to repay a specified bill incurred on condition. The individuals must have participated in a business of either service delivery or goods. At a later date, one of the participants fail to adhere to the stated agreement. In such regard, you should write a debt letter to notify the customer or the other party on the defiance of the agreement regulations and repercussions. But if you are collection debt as an agency, you may receive a debt verification letter from creditor and you will need to validate it within 30 days.
Debt Agency Letter
Debt Verification Letter Example
Debt Settlement Offer Letter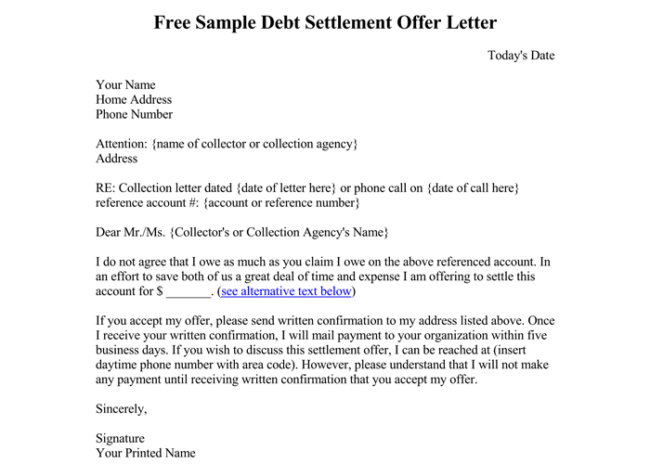 Letter to Collection Agency Requesting for Verification
Debt Dispute Letter PDF Format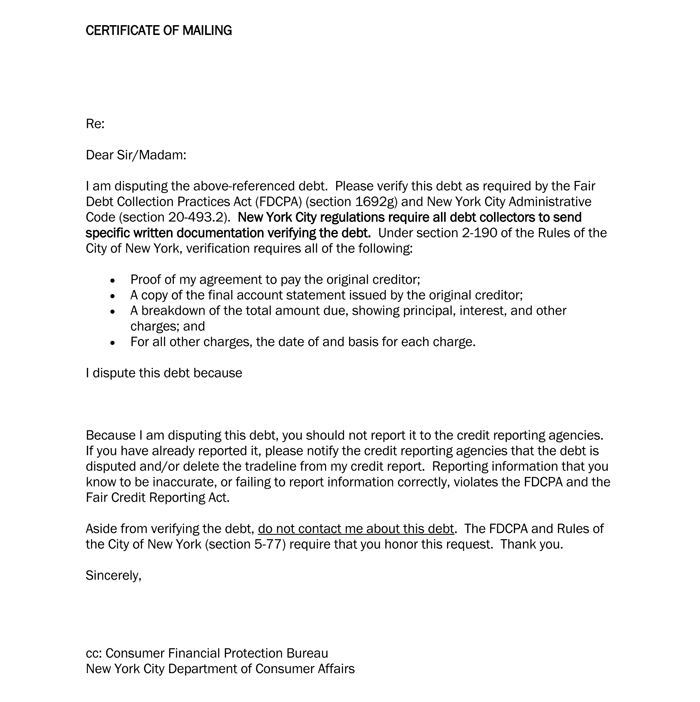 Letter to Creditors Unable to Pay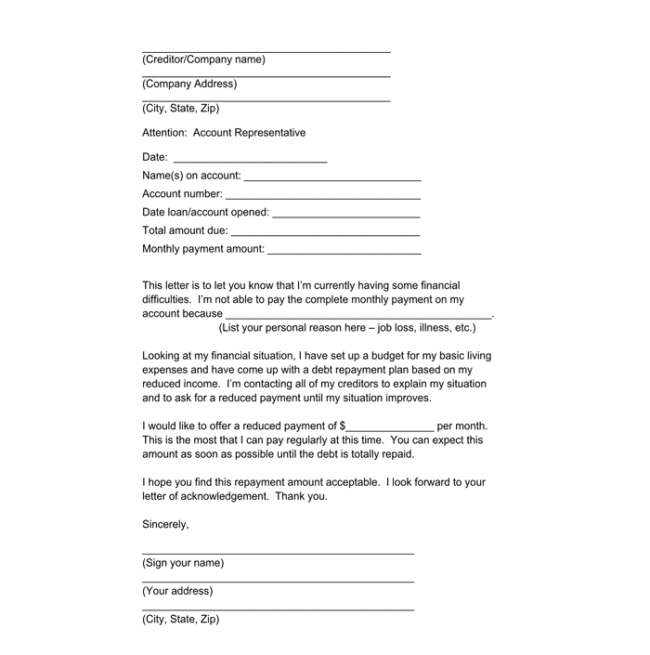 Debt Validation Letter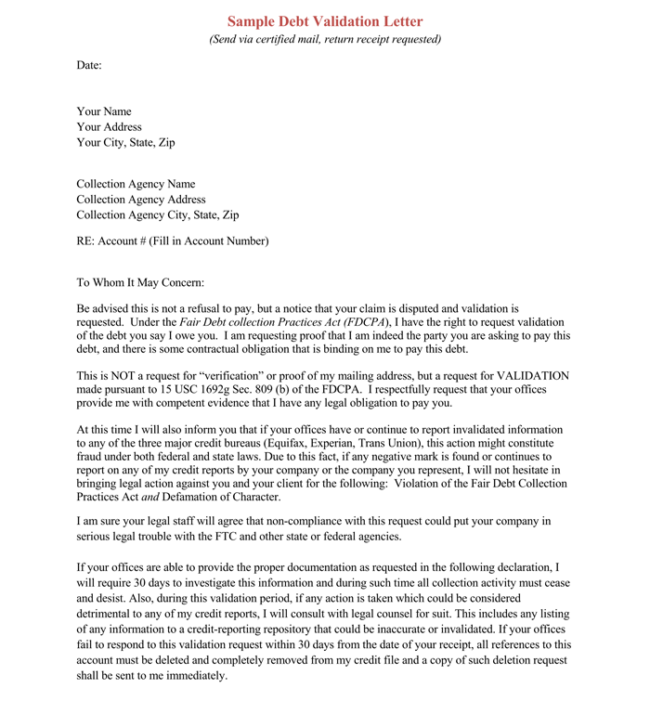 Debt Letter Sample Format
Debt Collection Letter Sample
Debt Settlement Agreement Letter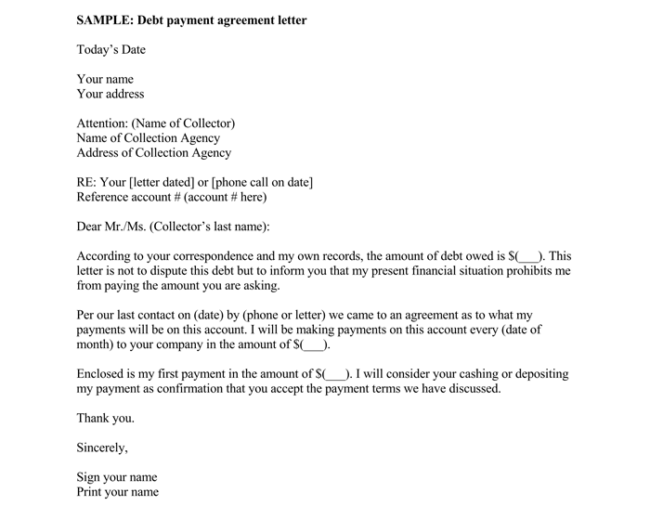 Tips for Writing a Debt Letter
The idea of writing a debt letter shows a professional technique of negotiating with the creditors. It helps to make the creditors meet their financial obligations by paying you your money. Also, the amount repaid can assist in boosting your business. The procedure of writing a debt letter involves a good understanding of the best tips for the letter.
Understand the conditions of the debt
Before drafting a debt letter, you should evaluate the fees, taxes surcharges and any interest rates that have been agreed upon.
Indicate the amount you owe
In this section, you should note the amount you require to be paid. The amount should include any extra charges that might have been incurred during the process of repayment. It is easy to deal with facts in a debt letter. The amount indicated should be the correct amount that is due and no extra charge outside the agreement.
Make the settlement request in writing format
It is wise to hire a debt negotiation professional or a lawyer to cross check the letter. The professionals ensure the letter lacks unnecessary items and inconsistencies.
Avoid threats
As you write the debt letter avoid any threat to the creditor. Additionally, never indicate filing of bankruptcy upon anyone. Such information may be unlawful with regard to the company you are dealing with and also agreement of the contract.