Technological advancement has made it a lot easier for the modern individual to keep track of any sort of information. One of such help is in the form of the vehicle maintenance log templates. Vehicles maintenance log templates help a user to track upcoming maintenance or in some cases, it helps to keep a record of maintenance of vehicle in a year.
Uses & Advantages
There are many benefits of using the vehicles maintenance log template for example:
The vehicles maintenance log helps to create a track of the services provided in the form of the oil change, gear repair etc.
It is easy to recognize the services, which a certain vehicle is given.
It is even possible to make a schedule by predicting what other services the vehicle might need in future.
It also becomes a lot easier to calculate the price, which is manually quite difficult. Moreover, making an Excel sheet by oneself for all these tasks is even tougher at times and sometimes affording software for all the maintenance is very expensive.
It is easier to retrieve what was wrong with a certain vehicle in the past one year. It, therefore, assists in providing a better service to the clients. Happy clients are likely to return over and over for the service and there would be an increase in the profitability.
Free Vehicle Maintenance Log Templates
Free vehicle maintenance log templates for Excel and Word can help the user in creating maintenance log in no time. The best part is that these templates are free of cost. For a person who has no knowledge of excel find it very tough to maintain a log because it is very tough to create one without having a certain knowledge about the Excel.
Vehicle Service Sheet Template
Vehicle Maintenance Work order Template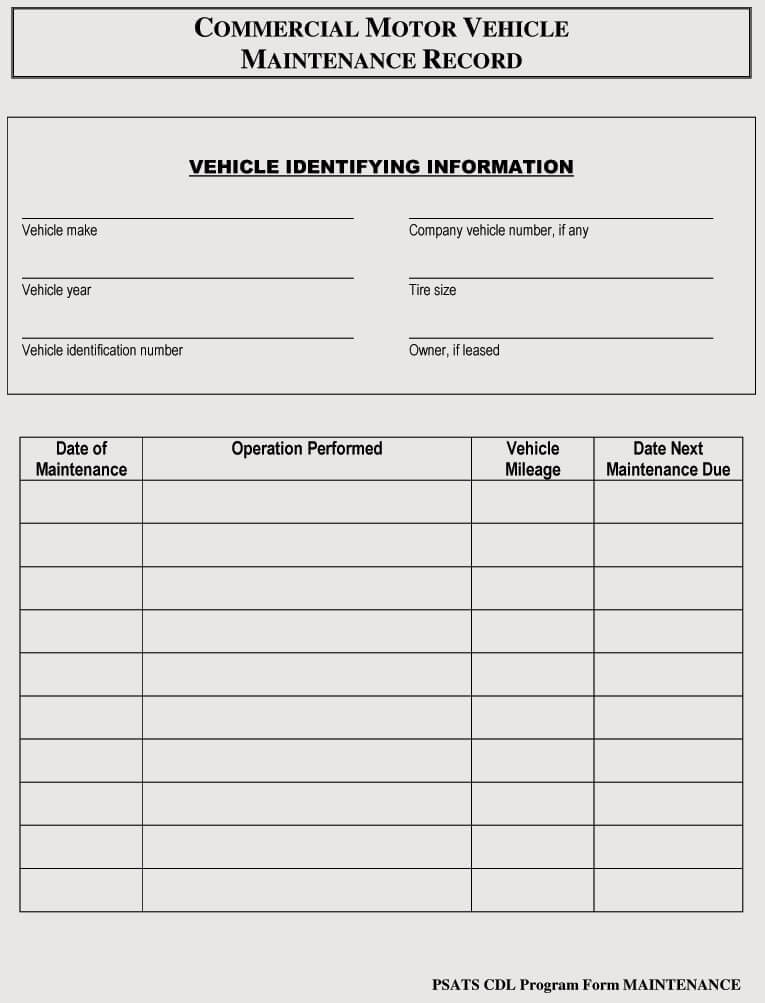 Vehicle Maintenance Log PDF
Printable Vehicle Maintenance Sheet (Excel)
Emergancy Vehicle Maintenance Template
Daily Vehicle Maintenance Log