It is a well-written letter for applying for a position in a highly competitive healthcare institution. The purpose of this letter can be for seeking a job in a clinic, hospital, private practice, surgical center or other medical organization. A nursing reference letter should capture the attention of human resource department manager, and therefore it should be written by a supervisor or a manager instead of a co-worker.
Essentials of Nursing Reference Letter and Format
Essential elements in a professional Nursing Reference should contain the titles, names, and employment places. Also, it should state in details about the qualification to express the opinion regarding the applicant's skills as well as their medical field abilities. Also, a professional nursing reference letter should specify whether the writer superior or co-worker. It should as well state the name of the applicant and position he/she is applying and whether it should be briefly written.
Sample of a Nursing Reference letter
The following nurse reference letter is written purposely for a nurse currently works in the office with his/her medical team. The applicant wants to work in hospital environment rather than the office. Thus, he desires to work in a hospital department where other staff doctors are working.
Dear Administrator
Vickie
It is my ample opportunity to recommend Vickie Ochi for a position of a staff nurse on neurology department at Medical Center of Samaritan. Since it is among my best and certified staff, I will miss his professionalism practices. If you grant him this position, I will be glad to work with his future at the hospital.
As a chief of Samaritan neurology chief, I believe that Vickie is the best chief that will appropriately serve our community by seeking solutions for patients with neurological problems.
Vickie joined my team once he was out of the nursing school. He graduated from Oxford University Nursing School the pasts six years. On his previous nursing school, she was awarded Degree in Bachelor of Biological Studies from Oxford University. His nursing degree comprises of particular neurology concentration. He has the skills and experience to handle individuals with fundamental issues and injuries that result in neurological sickness that need an exceptional degree of remedy.
Vicky always gives the patience the initial neurological examination outstanding notes and detailed in the electronic medical record file. She gained a unique ability for identifying minute symptoms during a patient examination that focus on emerging neurological issues.
In my practices, there will be a big gap without Vickie. Hence, hopeful you will consider Vickie's application to your medical institution. I can approve the fact that he is the exact talented, skilled, and dedicated nurse in neurology Samaritans department. I ever wish to contact me about any issue that concerns Vicki, feel free to contact me on cell phone 545-412-02430 or through email.
Respectfully,
James Woods
Ortiz De Keys M.D.
Sample of Nursing Student Reference Letter Template
Nursing School Reference Letter Template Format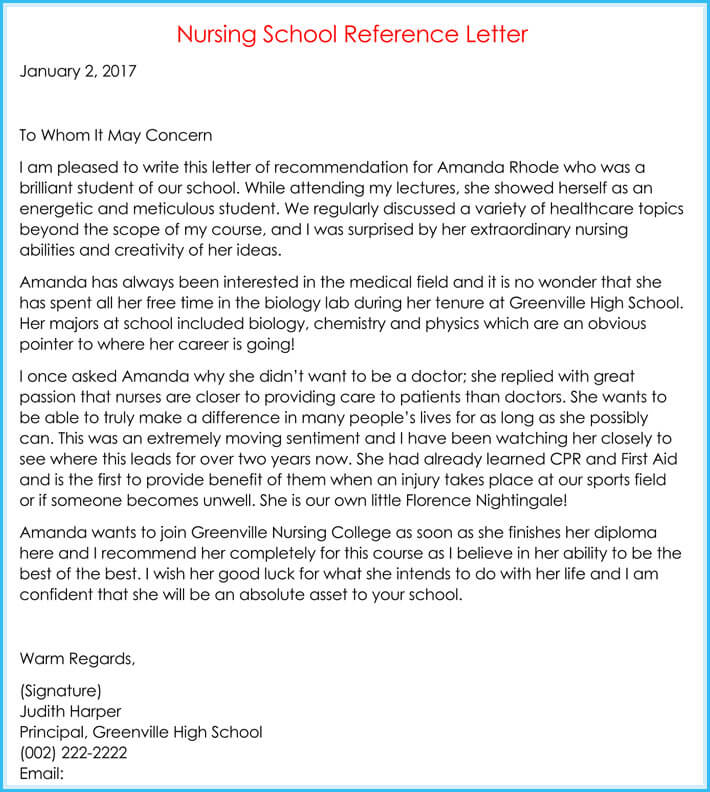 Nursing Reference Letter Example
Nursing Reference Letter for Graduation
Nursing Reference Letter for Job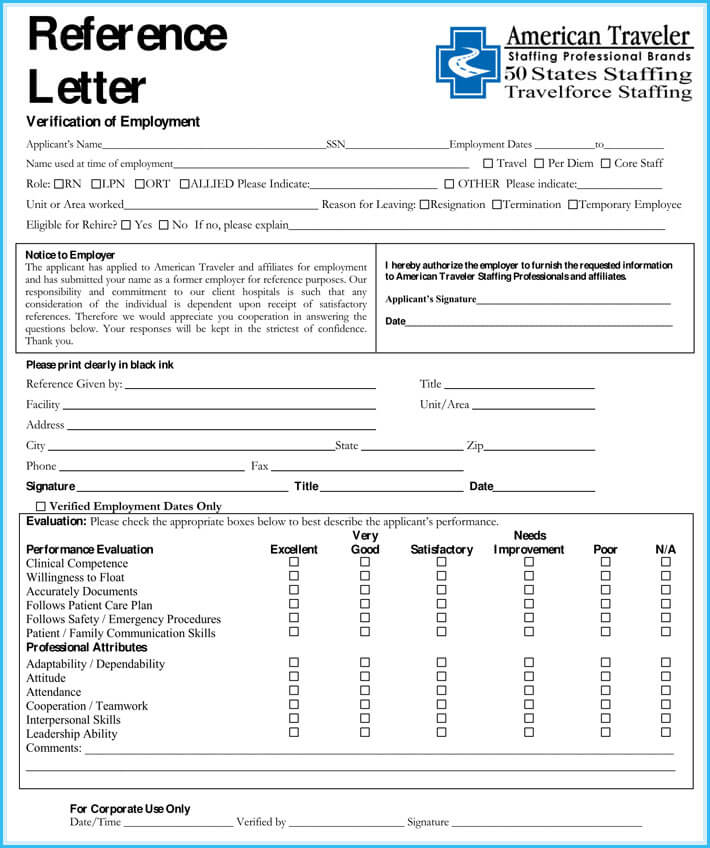 Sample of Nursing Assistant Reference Letter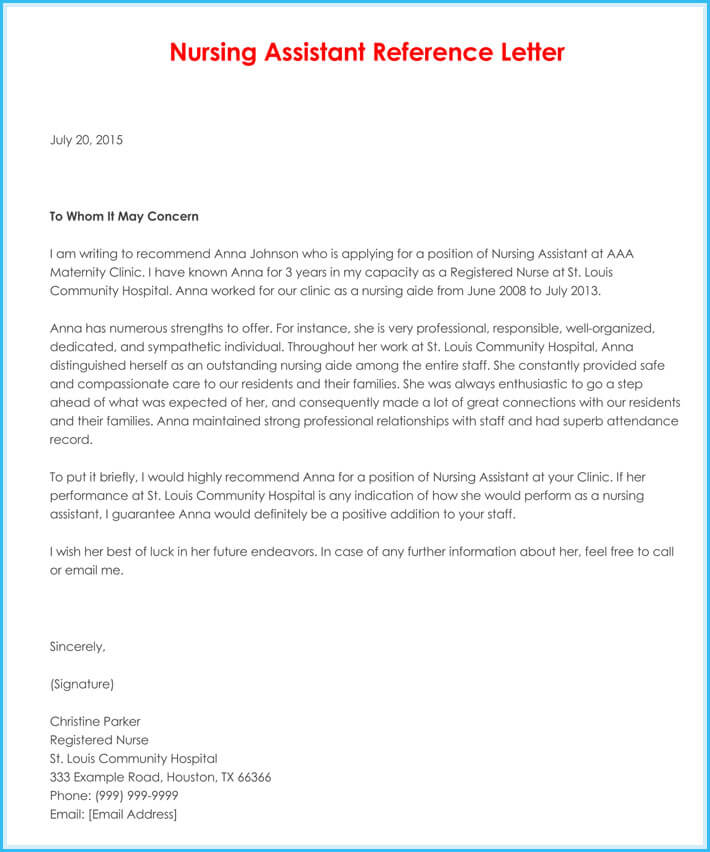 Scholarship Nursing Reference Letter Template Example
Request Nursing Reference Letter Format