A credit reference letter is a document that verifies the credit worthiness of a potential borrower. It is letter from a bank or any other financial organization with whom an individual or company has banked with for a period of time that proves that the individual or company has a good credit record. It is used to assure the third party that the individual or company ensures timely payment of financial obligations and that he/she should be trusted. The terms stipulated in a credit reference letter must be accepted and agree to by the individual or company that has requested for it.
When And Where A Credit Reference Letter Is Required
A credit reference letter is required when one is starting a business in a foreign country, he/she may request fir credit reference letters from banks with whom he/she has worked with in the past to prove his/her credit worthiness. This helps build trust and confidence that the borrowed finances have a high chance of being repaid and on good time. A credit reference letter is also required when borrowing money from an individual, bank or any other financial institution or investing company. It is also a requirement when you are new with a supplying company as failure to print one will require you to pay upfront cash for every single transaction.
Use our free Credit Reference Letter Samples and a clear guide to have a clear illustration on how to write a reference letter that is appealing to your client.
Sample Credit Reference Letter
November 7th, 2017
Peter Smith,
Banking Services & Org.
5023 WH 6th St.
Pennsylvania,
PA 62001 USA
To whom it may concern:
This letter is written to inform you that____________ ID number______________is our client and has been banking with our organization since____________. He/she has worked to maintain a good relationship with us as well as an outstanding credit worthiness. On an individual level and as a banking organization we feel that he/she has handled her financial obligations in a fulfilling manner and qualifies we will not hesitate to recommend him/her for a loan from your organization. As a result, we believe that he/she will duly adhere to any financial obligations contracted with your financial institution.
Account Number:____________ Official names:____________Account opened on:____________
Account has a current balance of $____________as of date ____________.
If you have any questions or require any further clarification on the information provided please feel free to contact (telephone number____________)
Name of official ____________
Title of official ____________
Telephone or email____________
It is important to note that this letter must be written on the original bank's letterhead and should be signed by the proper bank officials. If the language is in another language, it should be translated to English.
Sample of Positive Credit Reference Letter

Landlord Credit Reference Letter
Utility Company Credit Reference Letter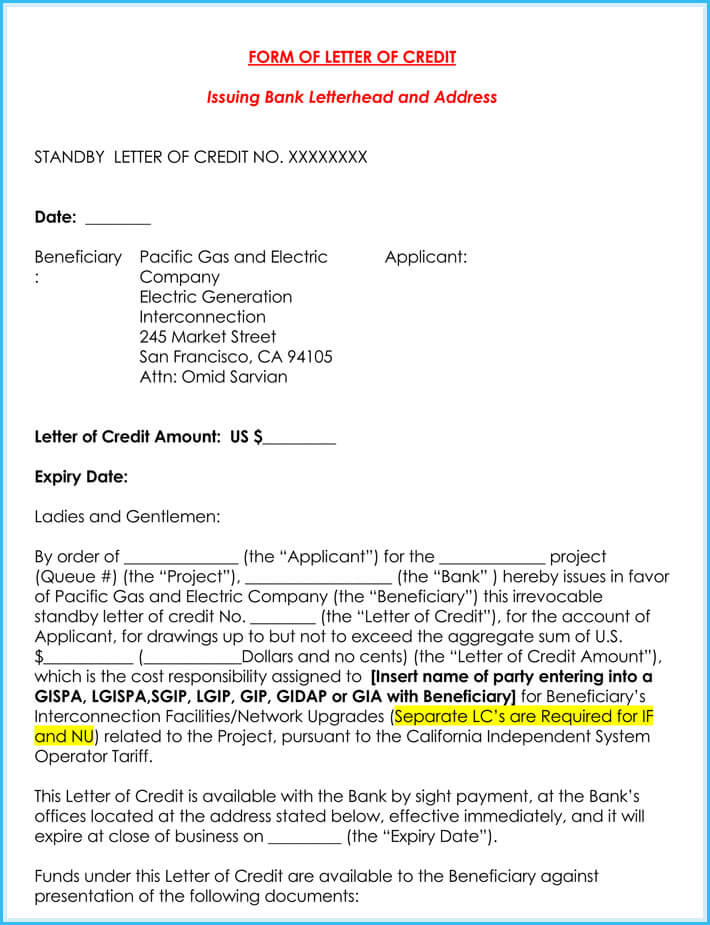 Email Credit Reference Letter Format
Mortgage Credit Reference Letter
Bank Credit Reference Letter Example
Main Elements to Cover in Credit Reference/Recommendation Letter
Legal name of business and its owner's name.
Date and length of time the business has been in operation.
Bank name and account number.
Borrowed finance repayment history
Bank contacts, email and phone number.
Business address and contacts.
Billing address.
Declaration that the information provided is correct and true.
Authorization to free contact of references to confirm that the information provided is correct.